Purutapu Pōuriuri (Black Shroud)
Ka pari te Tai Moana
Ka timu te Tai Tangata

When the Ocean tide rises, the Human tide recedes.


I whakamānawatia ngā ope ope ki ngā haki i ngā hui ōkawa. Ina rā te hōnore nui ki te whakarere i roto i ngā tikanga a te ope ope. Ko ngā kano o te haki kua tāreia ki hōna kōrero hirahira, ā, mā te Ika-ā-whiro hei hiki i te haki. Me ka whakaeke te hoariri ki te tango i te haki o te ope ope, ka takahia tō rātou mana e te hoariri. Ka whakairia ngā haki tawhito ki ngā pātū o ngā whare pupuru taonga, ka turakina rānei kia kaua e rokohina e ngā hoariri. (Te Ingo Ngaia)

Purutapu Pōuriuri is a blackened route running through the gallery. This path recalls the long military marches by colonial forces from 1863 to 1866 that bisected Tainui and Taranaki Māori lands. From Mangatāwhiri River in the Waikato to Ohawe in South Taranaki, and Whanganui to New Plymouth, Crown forces terrorised small, undefended and isolated kāinga and violently swept Māori from their lands.
This textile abstracts the colours of the British regiments who served in the New Zealand Wars. This includes the 65th (2nd Yorkshire North Riding) Regiment of Foot also known as the "Royal Tigers". The "Royal Tigers,"who served in New Zealand from 1860 to 1865, were present at all major battles in Taranaki, Waikato, the East Coast and Tauranga, and were instrumental in the construction of the Great South Road. Today the hatchment of the 65th Regiment hangs proudly in New Plymouth's St Mary's Church along with that of the 14th (Buckinghamshire) Regiment of Foot, named for the region in southwest England from where Graham's maternal family emigrated to New Zealand in the late nineteenth century.
Read in concert with O'Pioneer this textile becomes a macabre wedding train, a 'wedding' that recognises assimilation and miscegenation as deliberate tactics of colonisation used throughout the world. (Anna-Marie White)
(Extracted from Tai Moana Tai Tangata's exhibition catalogue; also read essays about the event)

Join the virtual tour

Get the catalogue


2020
Velvet and damask
18000 x 3000mm
Special thanks to Misty Ratima

photos by Neil Pardington (Ngai Tahi, Ngāti Mamoe, Ngāti Waewae) and City Gallery Wellington


/

(Tai Moana Tai Tangata)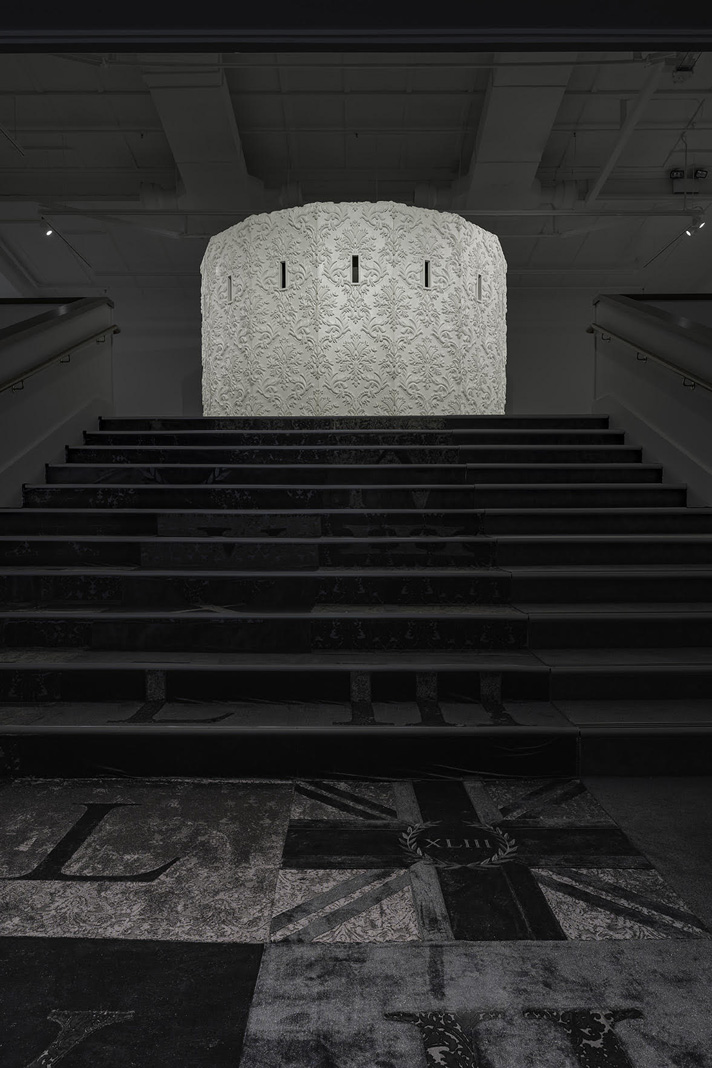 details
Purutapu Pōuriuri (Black Shroud) and O'Pioneer
2020 | photo by Neil Pardington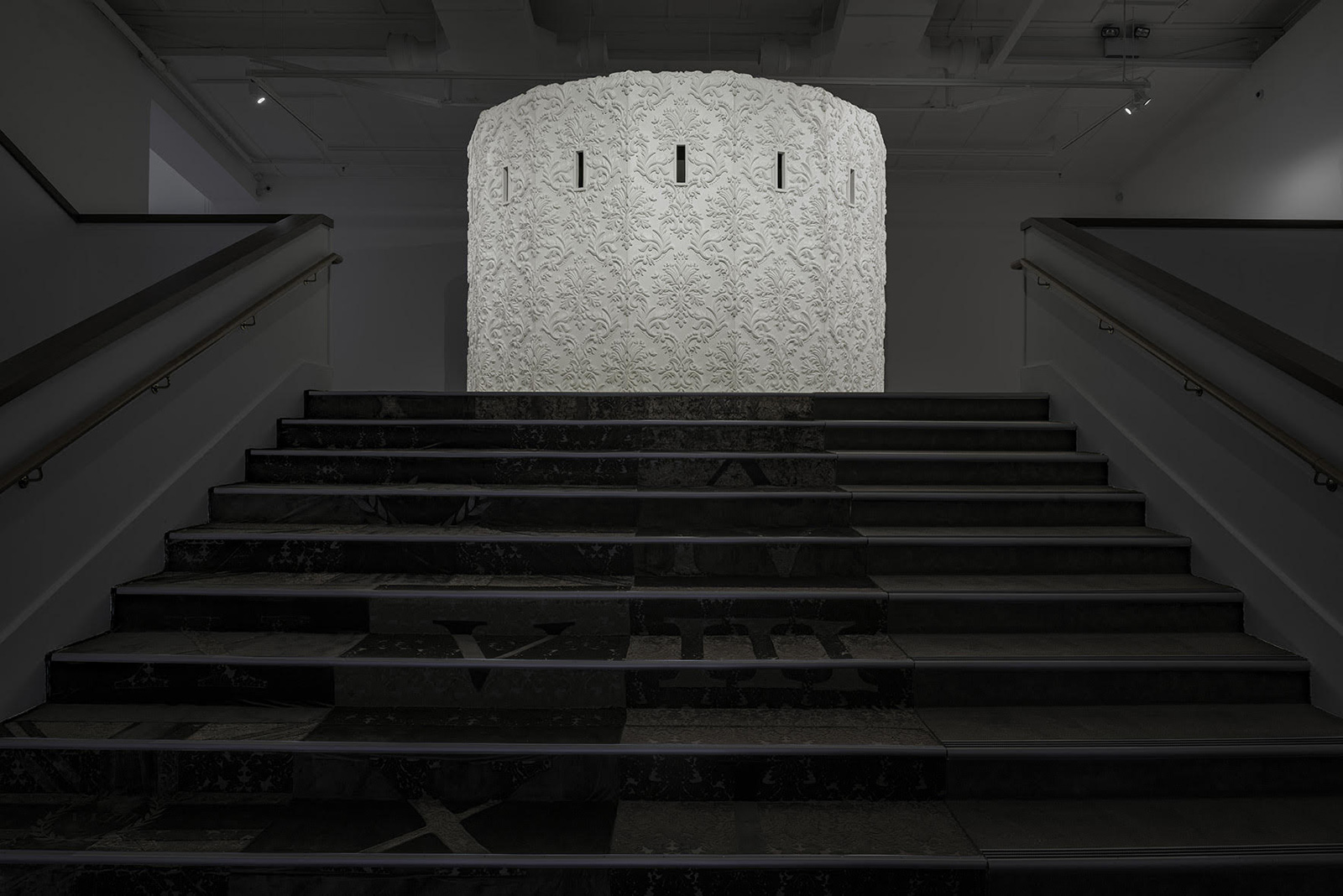 details
Purutapu Pōuriuri (Black Shroud) and O'Pioneer
2020 | photo by Neil Pardington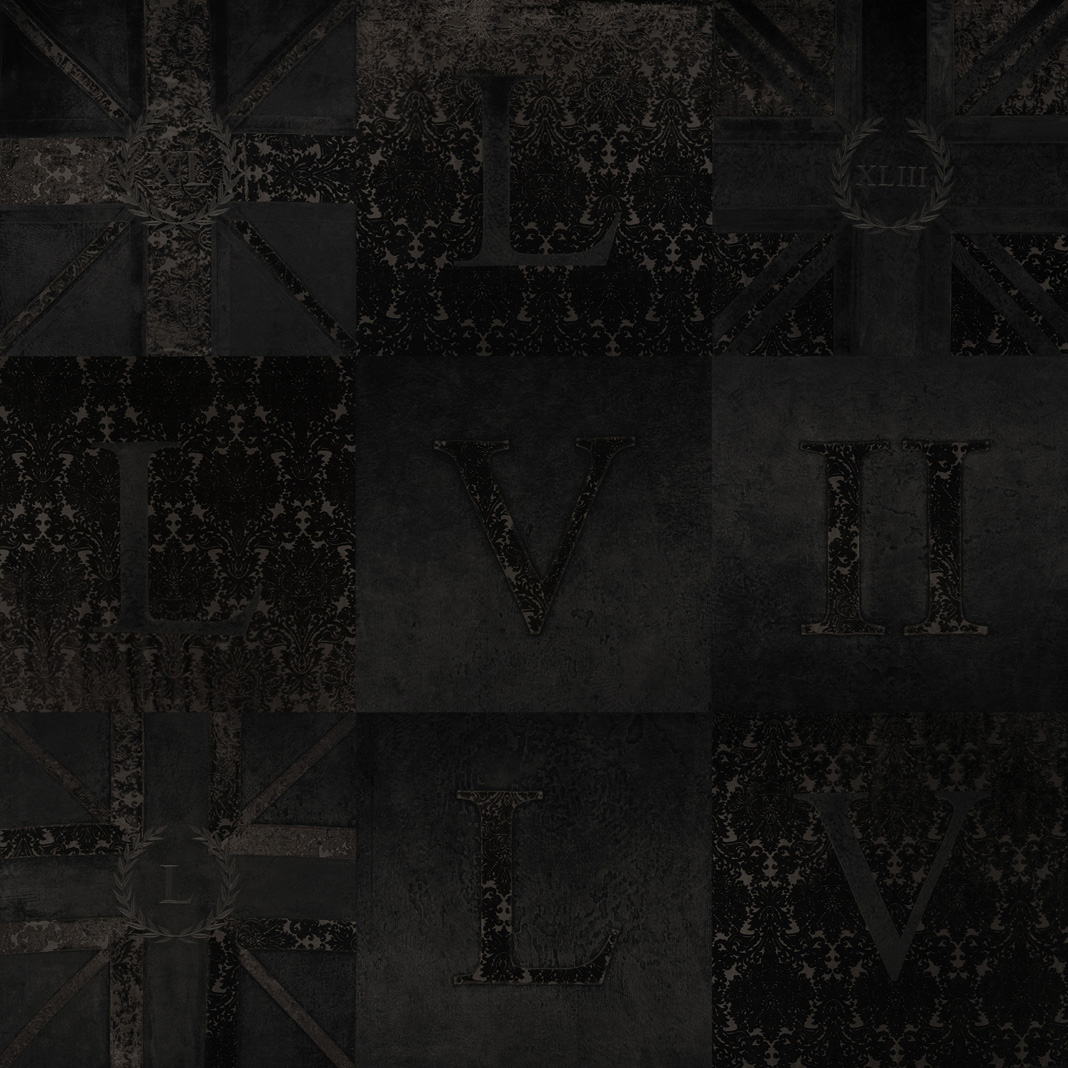 details
Purutapu Pōuriuri (Black Shroud)
2020, Velvet and damask, 18000 x 3000mm | photo by Neil Pardington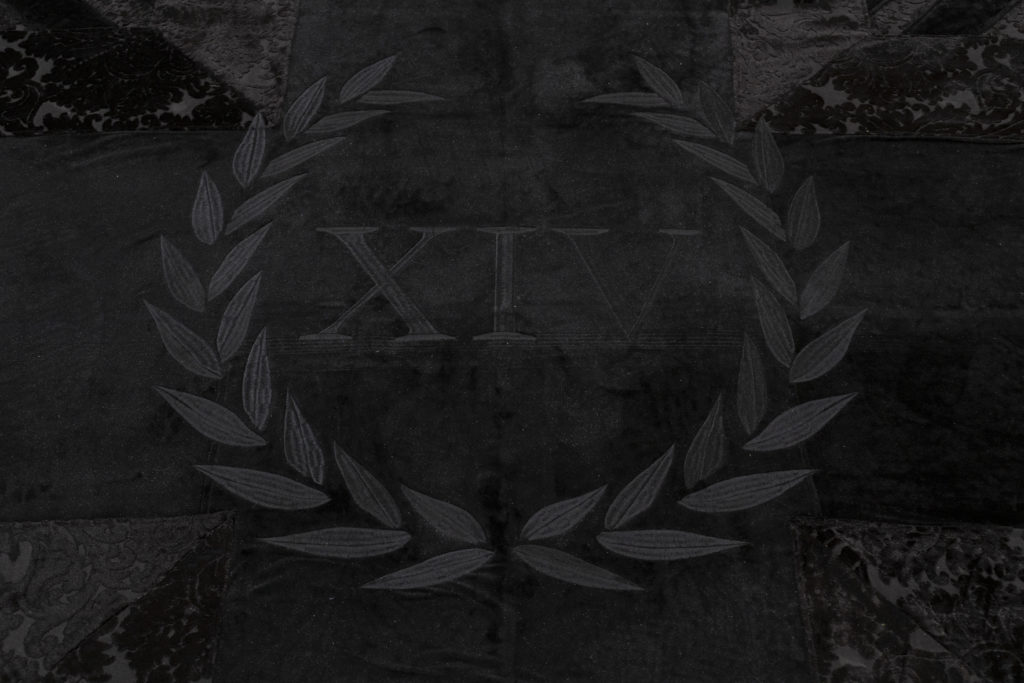 details
Purutapu Pōuriuri (Black Shroud)
2020 | photo by City Gallery Wellington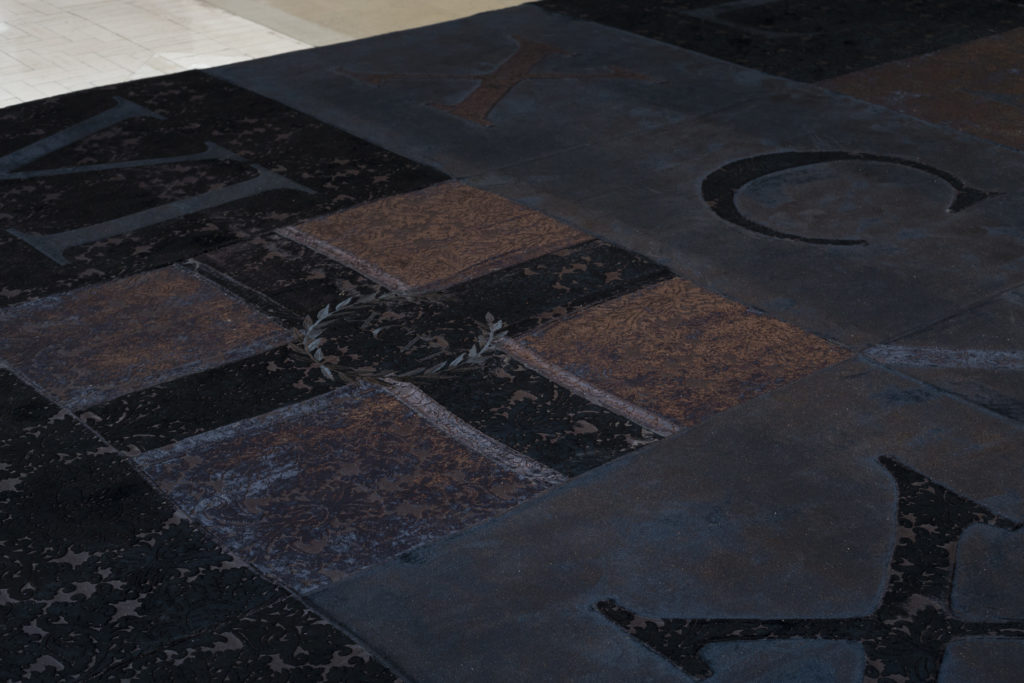 details
Purutapu Pōuriuri (Black Shroud)
2020 | photo by City Gallery Wellington