O'Pioneer
Ka pari te Tai Moana
Ka timu te Tai Tangata

When the Ocean tide rises, the Human tide recedes.


Nei rā te riu ki Waikato, whenua taepa, whenua onemata, e hahae tonu ana i te puku o Te Ika-a-Māui-Tikitiki-a-Taranga e takoto nei. E tika ana kia pepehatia ngā wai māpunapuna, ngā wai māreparepa o te korou ki Waikato. Nā konei hoki a Waikato iwi i tipu ai, i nui ai, i kotahi ai, i rangona ai e te motu. Pīoi mai ngā tāreta ki Ngāruawahia, Tūrangawaewae mō te Kīngitanga; ki Te Paina, pokopoko mai ana! Pokopoko mai ana! (Te Ingo Ngaia)

O'Pioneer is modelled on the gun turrets of the Pioneer, one of the armed steamers commissioned by the New Zealand Government to invade the Waikato in 1863. Today the twin gun turrets of the Pioneer serve as war memorials in the Waikato. The first is a World War I memorial in Mercer at the point where the Waikato was invaded in 1863 and directed toward Te Paina pā, where Princess Te Puea Hērangi led an anti-conscription campaign. The second is a memorial to the New Zealand Wars situated on the pā site of Pōtatau Te Wherowhero, the first Māori King, where the Union Jack was hoisted by colonial forces in 1863.
O'Pioneer is a memorial to Victorian England; the surfaces of the gun turret elaborately embellished with a cast relief ornamental pattern. The stark white plaster patterning resembles royal icing (egg white icing), so named after its use to decorate the wedding cake of Queen Victoria in 1840 – the year that Māori and the Crown signed the Treaty of Waitangi. The accompanying Purutapu Pōuriuri (Black Shroud) is both a wedding train and a widow's veil following the tradition established by Queen Victoria after the death of her husband on 14 December 1861 – when preparations to invade the Waikato were underway – by which she wore a veil until she died in 1901.
Rightly positioned at the crossroads of King and Queen streets in New Plymouth, O'Pioneer commemorates the civility cultivated by Victorian England, a culture funded by warfare throughout the world and, in New Zealand, conducted against its own citizens. (Anna-Marie White)
(Extracted from Tai Moana Tai Tangata's exhibition catalogue; also read essays about the event)

Join the virtual tour

Get the catalogue


2020
Wood and plaster
3000 x 4000 (diam) mm
Special thanks to Eugene Kara and whanau

photos by Neil Pardington (Ngai Tahi, Ngāti Mamoe, Ngāti Waewae) and Christchurch Art Gallery Te Puna o Waiwhetū


/

(Tai Moana Tai Tangata)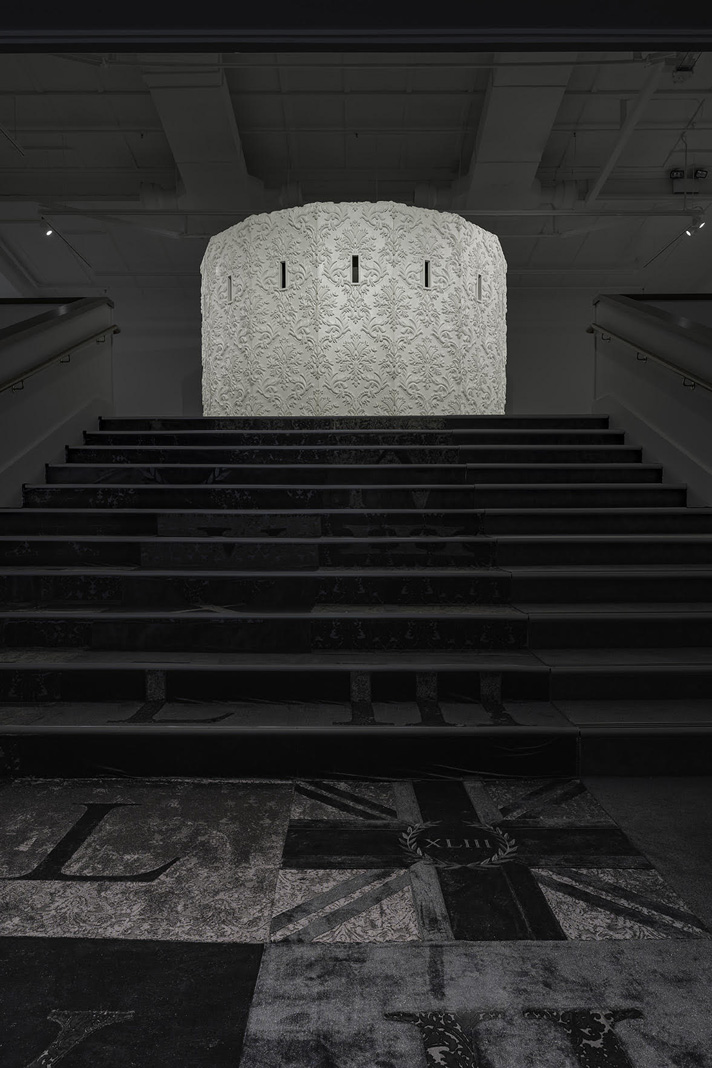 details
Purutapu Pōuriuri (Black Shroud) and O'Pioneer
2020 | photo by Neil Pardington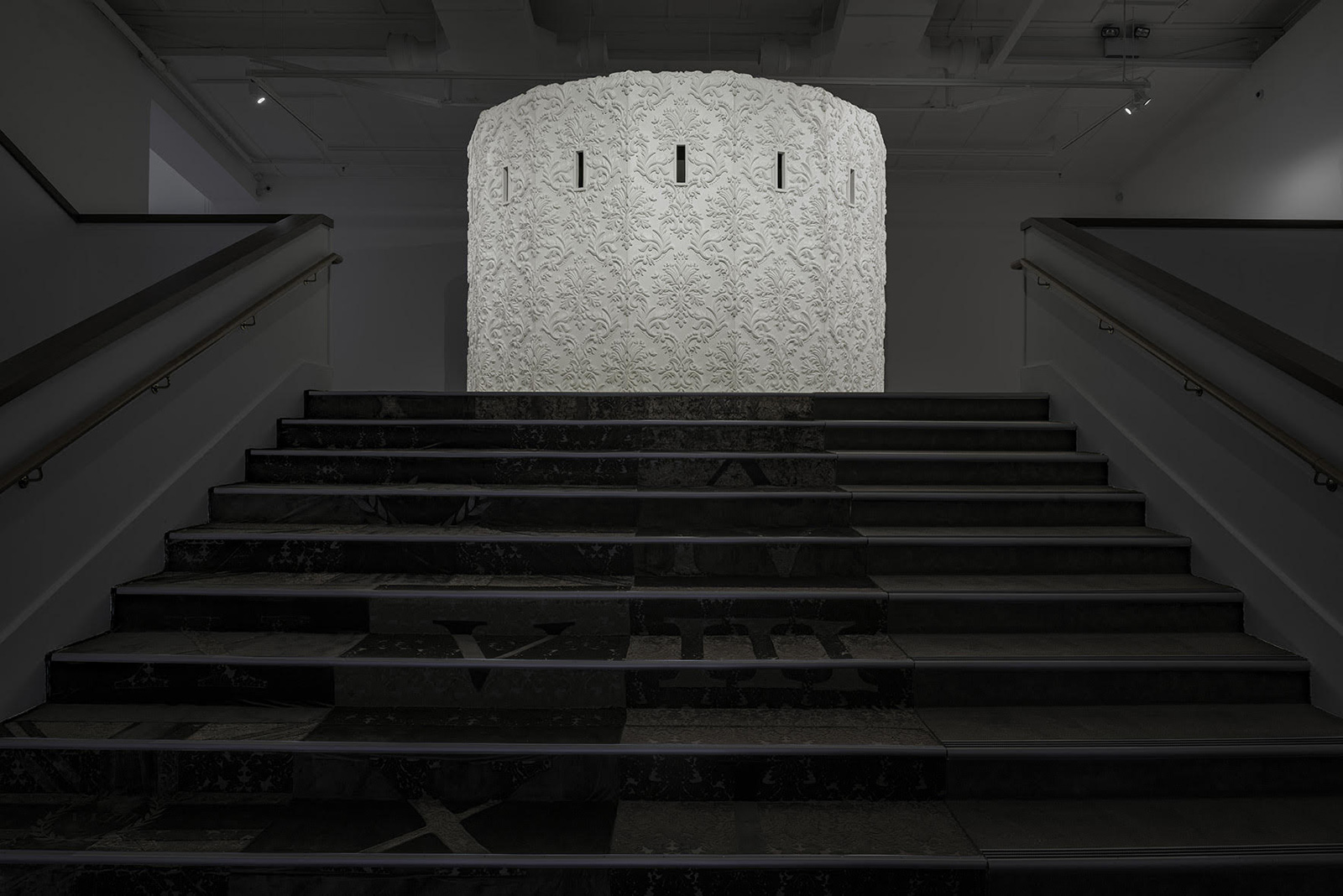 details
Purutapu Pōuriuri (Black Shroud) and O'Pioneer
2020 | photo by Neil Pardington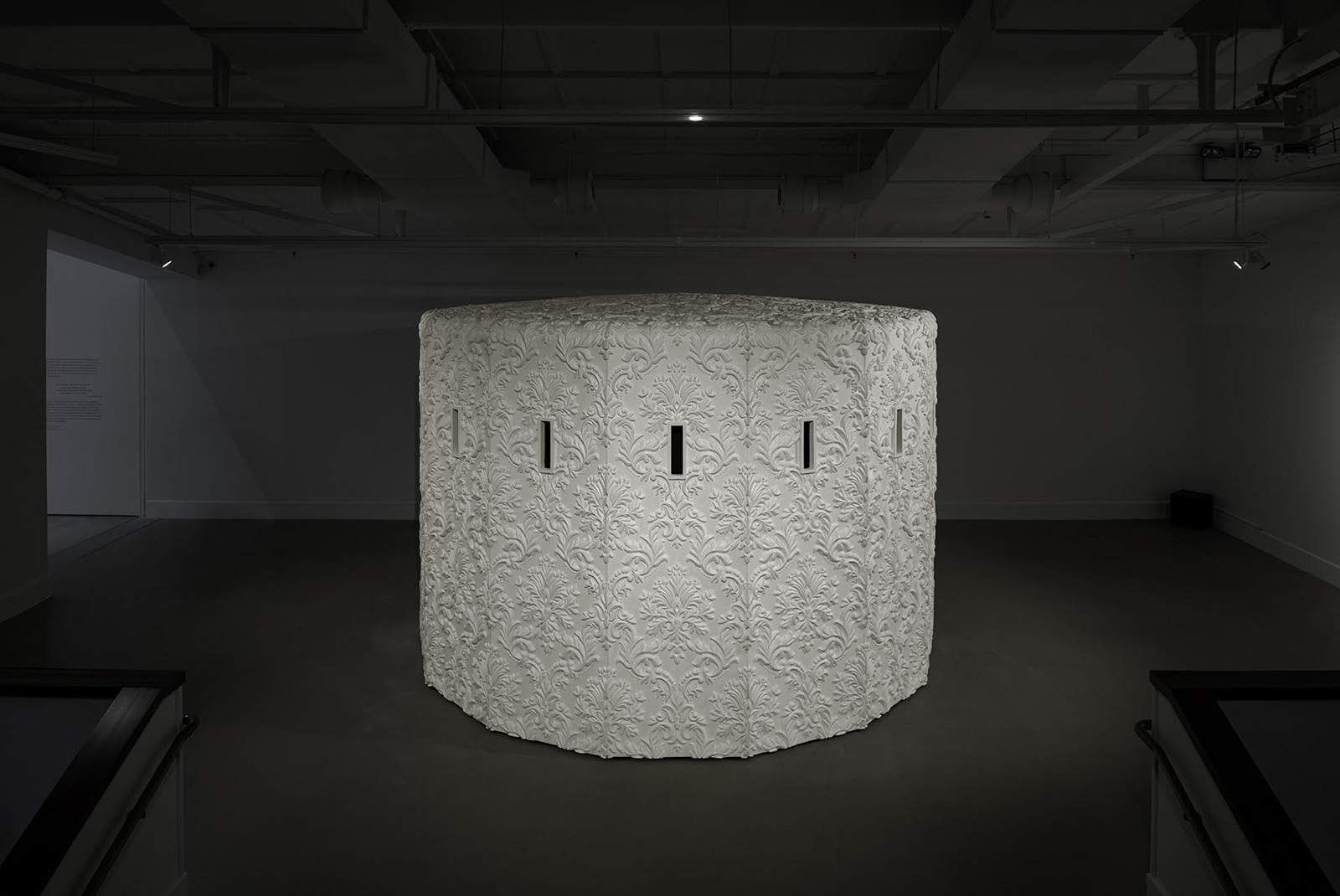 details
O'Pioneer
2020, Wood and plaster, 3000 x 4000 (diam) mm | photo by Neil Pardington
details
O'Pioneer
2020, Wood and plaster, 3000 x 4000 (diam) mm | photo by Neil Pardington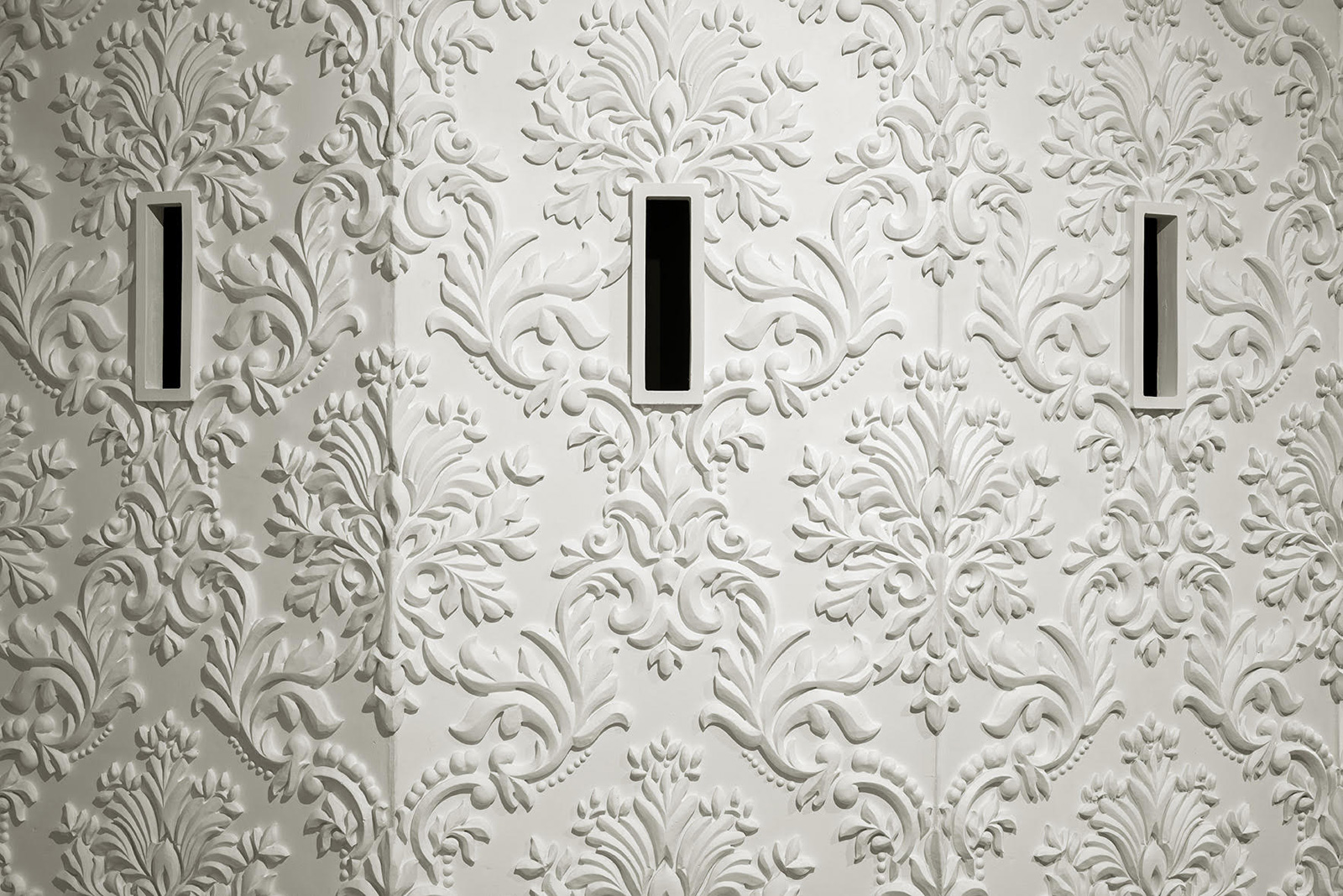 details
O'Pioneer
2020, Wood and plaster, 3000 x 4000 (diam) mm | photo by Neil Pardington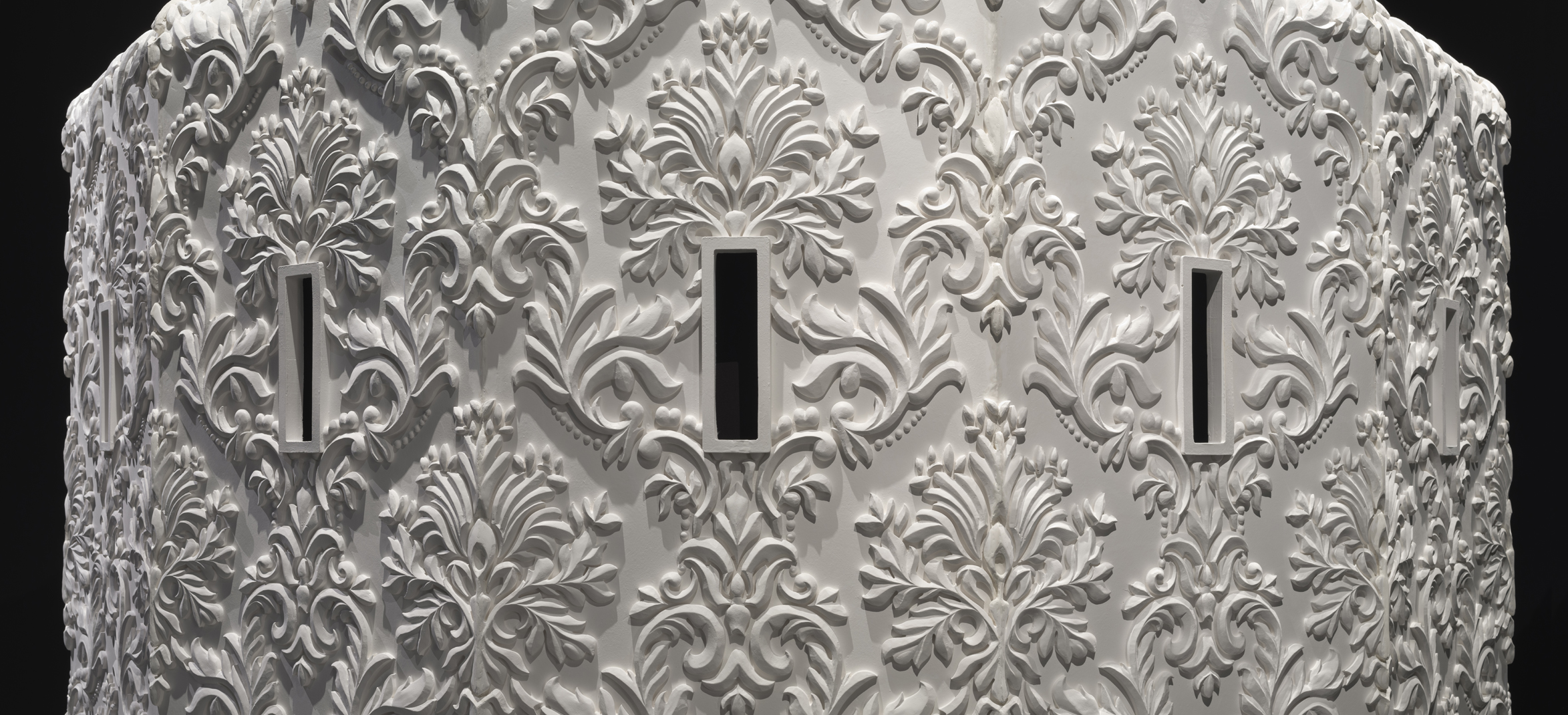 details
O'Pioneer
2020 | photo by Christchurch Art Gallery Te Puna o Waiwhetū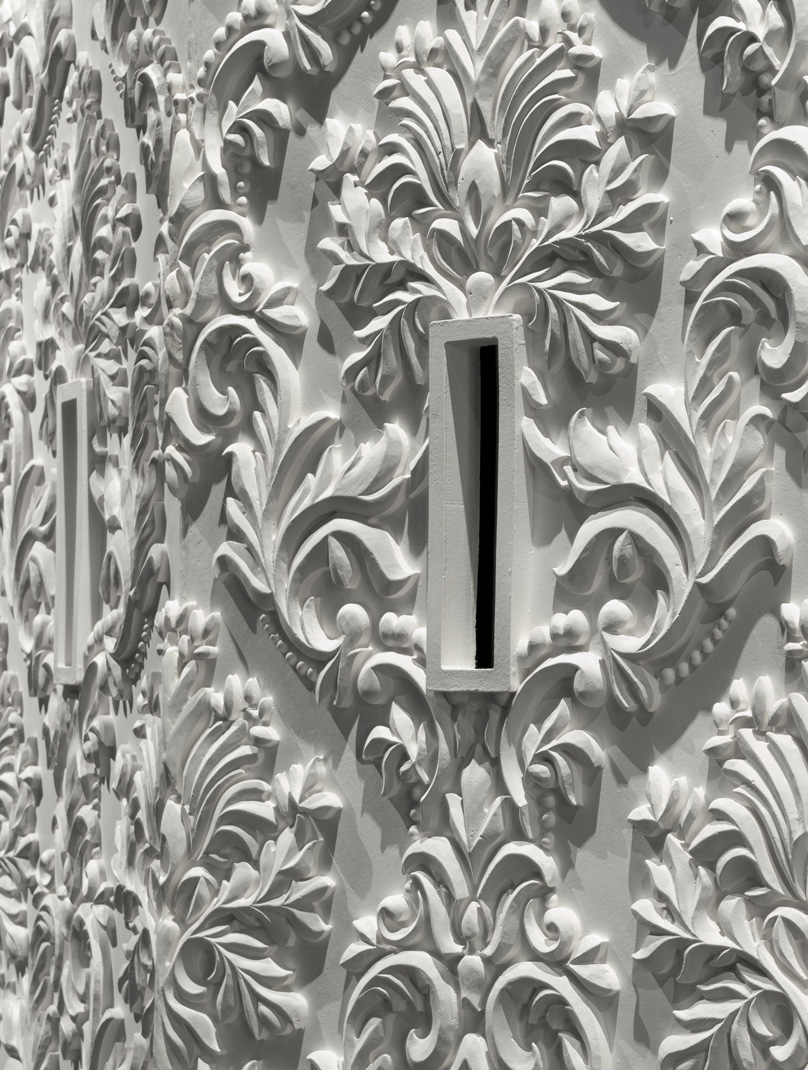 details
O'Pioneer
2020 | photo by Christchurch Art Gallery Te Puna o Waiwhetū