Papatūānuku / Earth
Resettle
"Brett Graham has sculpted a series of large circular shields that pay tribute to Gordon Bennett, who died in 2014. They also reference more generally the shared history of colonisation, displacement and conflict experienced by Indigenous people in Australia and New Zealand.
Graham's 9 carved shields represent 9 locations [3 of which are shown on this webpage] – 5 in Australia and 4 in New Zealand – which ricochet to the construction of the Anzac myth. These works are a response to the notion, established in Blood Brothers by Jeff Hopkins-Weise, that the Anzac spirit was forged prior to the First World War through the subjugation of Indigenous populations rather than in the brutal travesty of Gallipoli...
Graham's sculptures interweave a constellation of sites – a lineage of rebounds, ricochets and recoils – which include Waikato in Aotearoa, where Australians answered the call to suppress "Māori rebels" in the mid-nineteenth century; Ruatoki, also in Aotearoa, where Indigenous populations were suspected of breaching the new Anti Terrorism Act and subjected to police action in 2007; Maralinga in South Australia, where Pitjantjatjara and Yankunytjatjara people were displaced in the 1950s and 1960s in the interests of atomic bomb testing; and Mutitjulu, a community close to Uluru in Central Australia, which became an unwitting recipient of the Howard Government's national emergency response in 2007.
Such locations are not explicitly referred to in the titles of each work, but rather they are referenced by the geographic coordinates of each site (for example, 30 15 S 131 58 E represents Maralinga), thereby creating a mapping location – a target or hot spot that enacts an aerial view, with each site becoming a point of 'impact', or in Graham's words, 'a kind of ground zero'." (Extracted from Lisa Slade's essay about Resettle)
2015
Tawhai (silver beech) and lacquer
1500 x 1500 x 250 mm (each)
Collection of Art Gallery of South Australia
(Papatūānuku / Earth)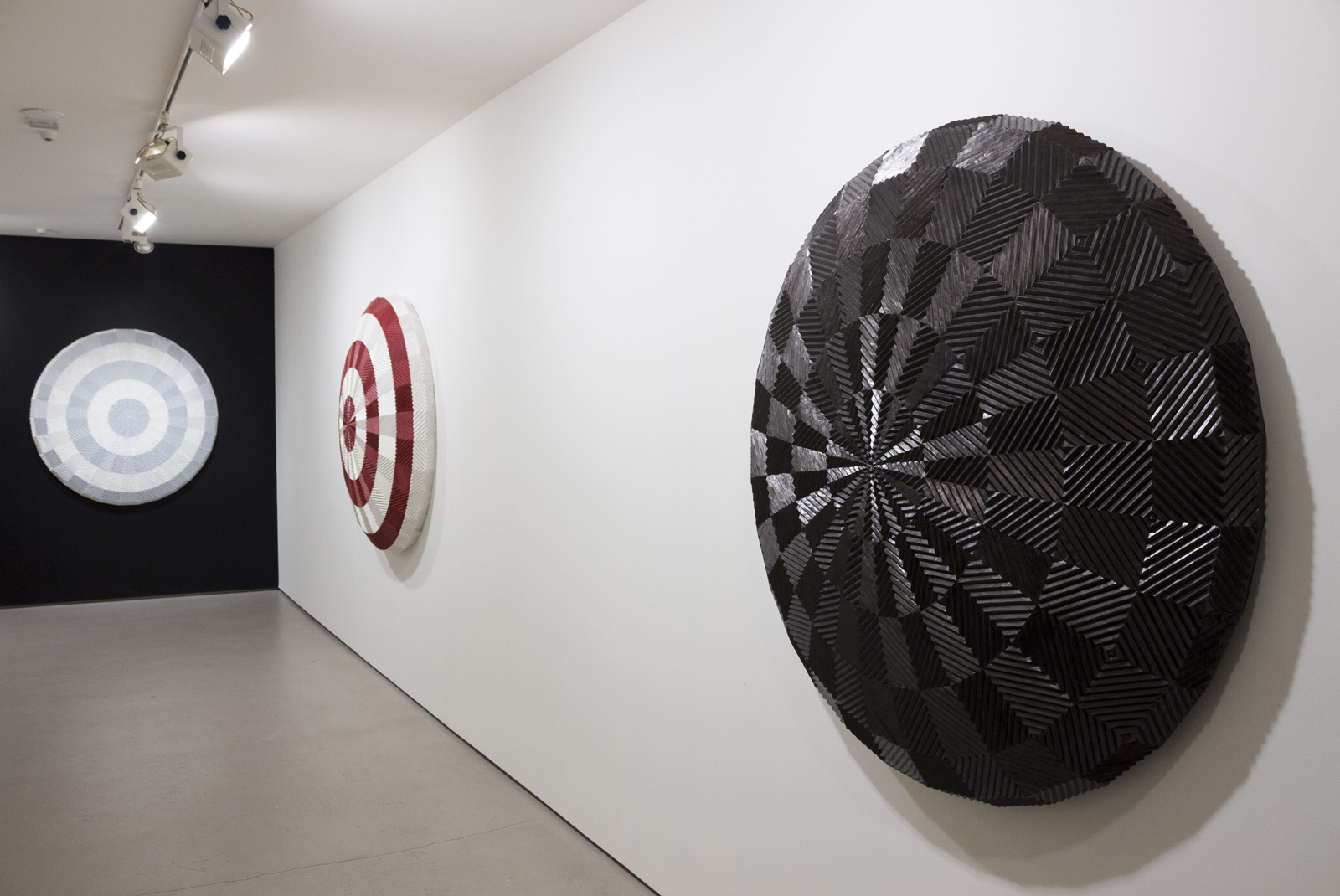 details
Resettle (installation view)
2017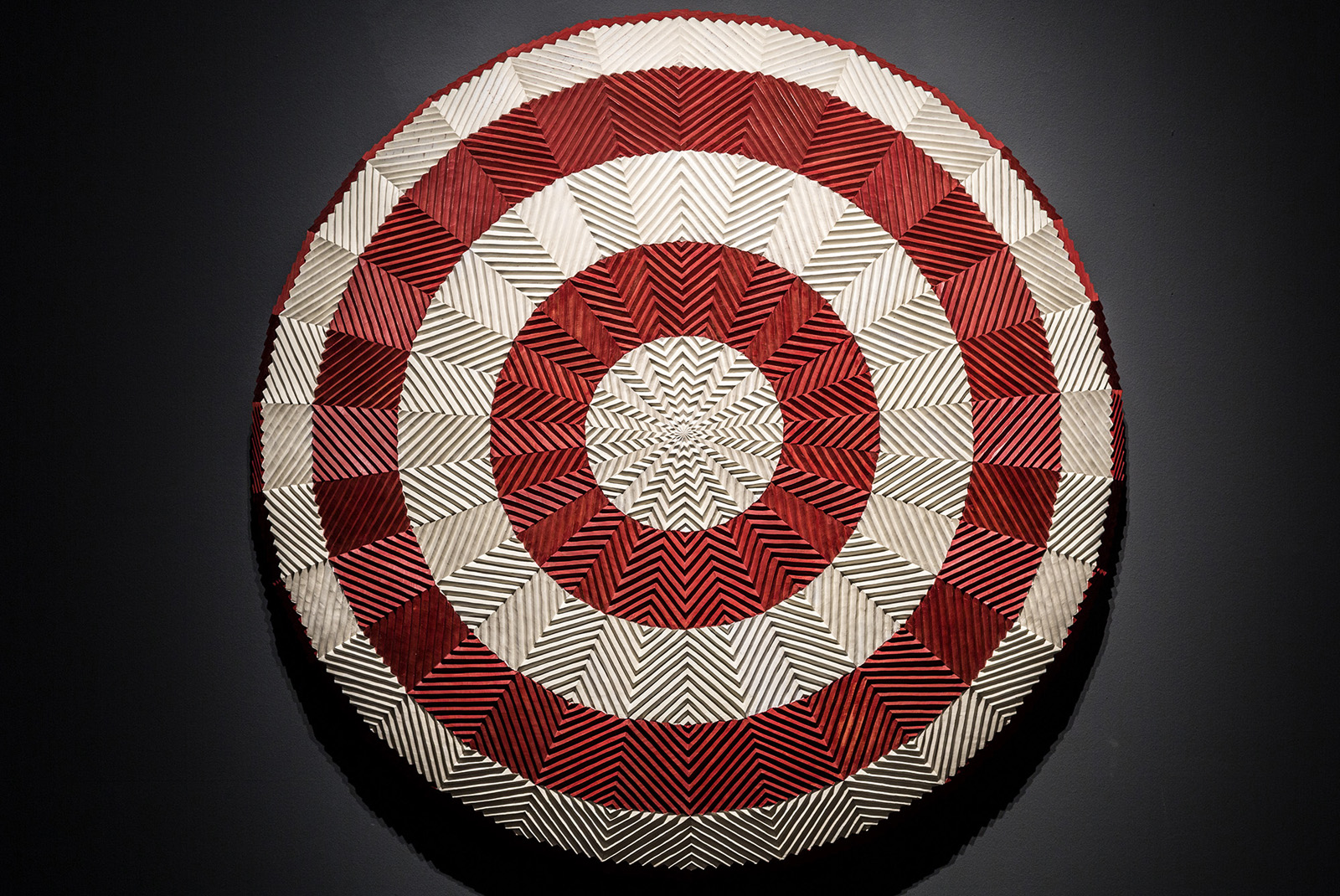 details
30 15 S 131 58 E
2015, tawhai (silver beech) and lacquer, 1500 x 1500 x 250 mm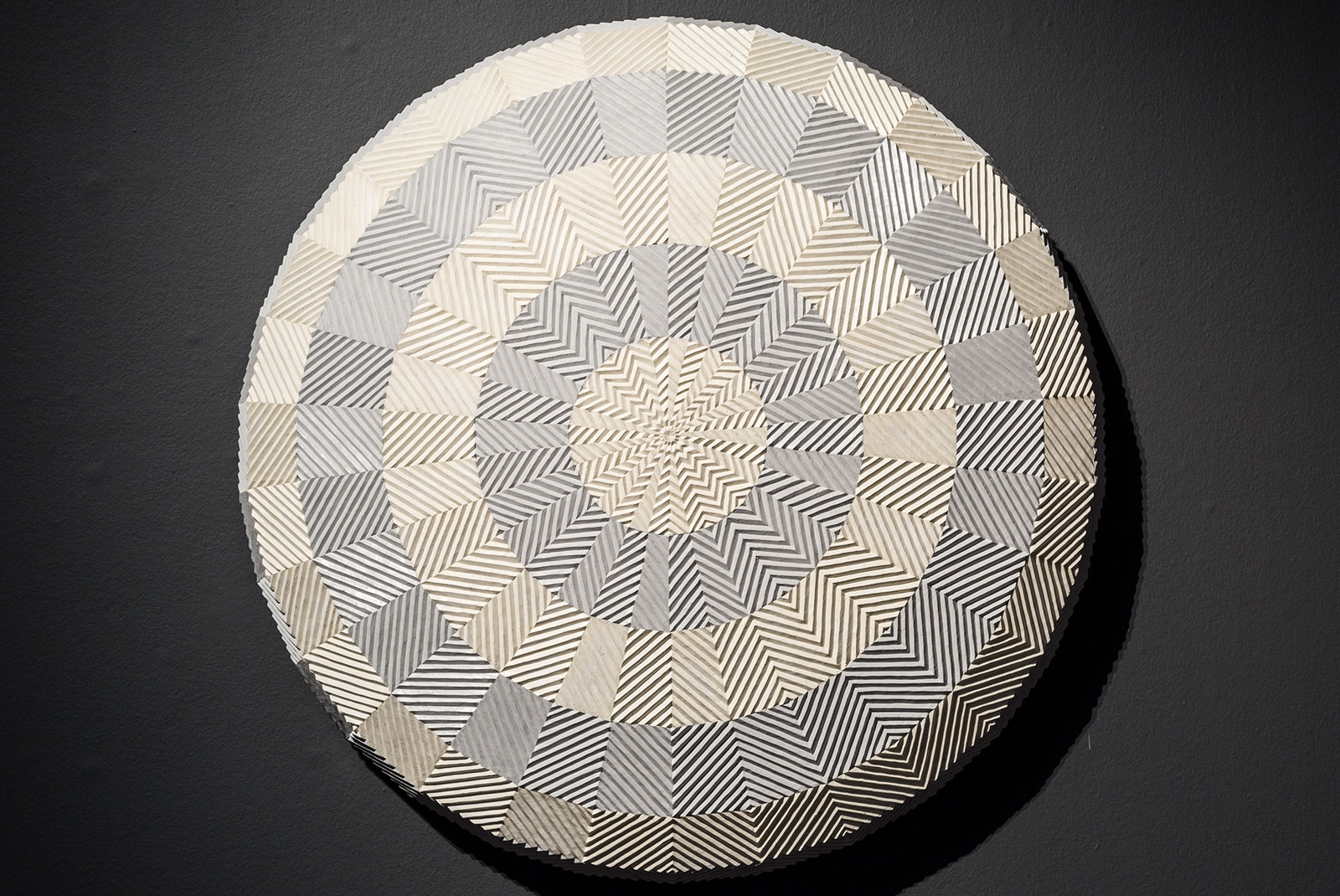 details
40 00 S 147 91 E
2015, tawhai (silver beech) and lacquer, 1500 x 1500 x 250 mm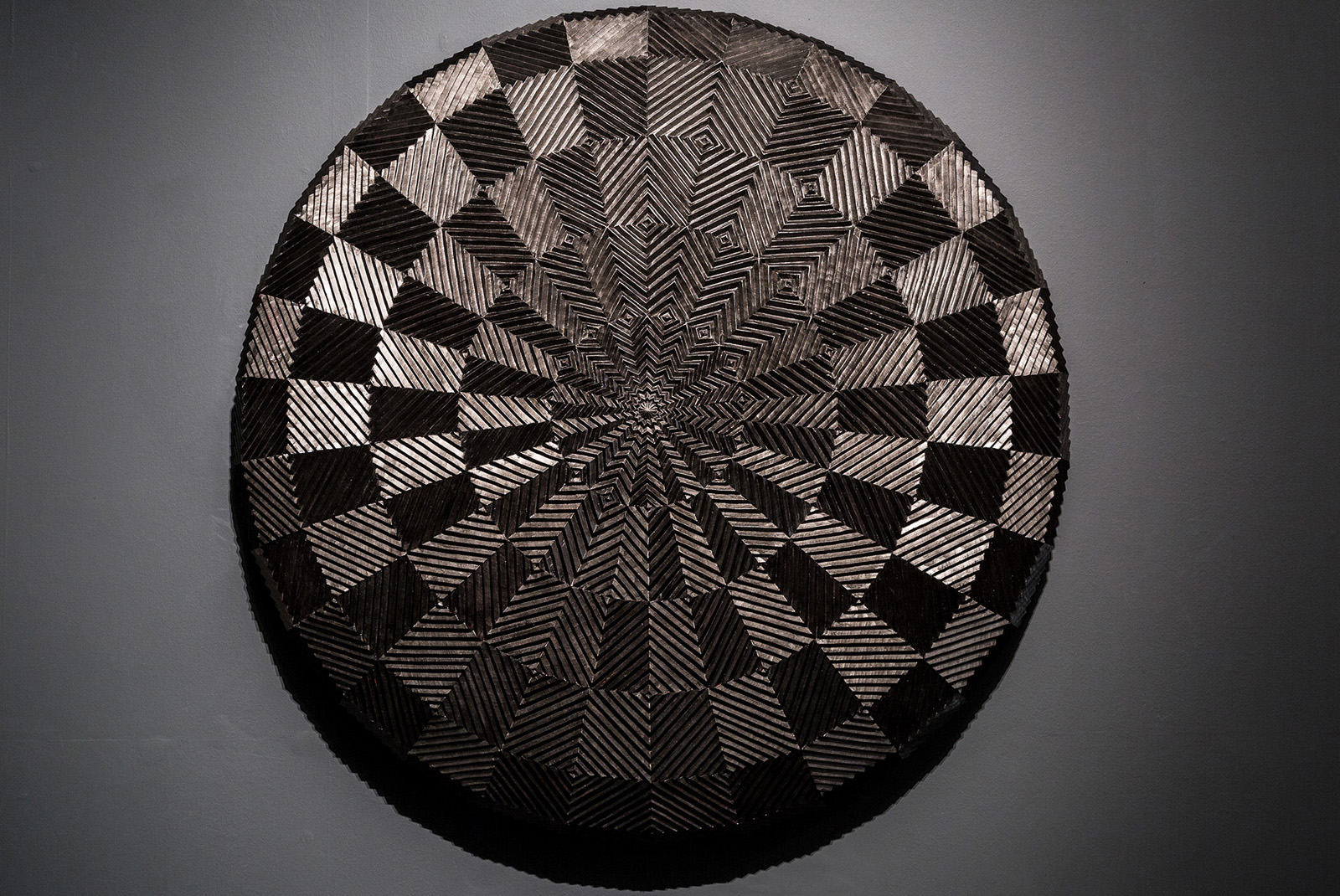 details
39.000S 173.8333E
2015, tawhai (silver beech) and lacquer, 1500 x 1500 x 250 mm