Te Namu
Ka pari te Tai Moana
Ka timu te Tai Tangata

When the Ocean tide rises, the Human tide recedes.


Ko tā te tātarakihi he kitā kitā. Whākina mai te tohu o te ora ki Taranaki nei. Papā te rangi, papā te whenua i te whakaeketanga mai o Waikato ki runga o Te Namu. Ko te maunutanga mai o Te Matakātea ki te mura o te ahi. He rongo nui, he rongo roa. Ka hohou te rongo i ngā uki whai muri, rirerire kau tonu. (Te Ingo Ngaia)

In 1862 Te Ua Haumēne entered a mesmeric state at Te Namu pā. He envisioned a future where Māori found salvation on their own lands through the observation of peace. His vision became the foundation of Pai Mārire, a gospel of peace.
After the invasion of the Waikato by British forces in 1863, Matutaera, the Māori King, travelled to Te Namu. He stayed several months and was baptised into the Pai Mārire faith. Taking the name Tāwhiao (encircle the world), the King forged an alliance between Taranaki and Tainui Māori, known as Te Kīwai o te Kete, that is still observed today.
Pai Mārire laid the foundations of pacificism followed by Taranaki and Tainui Māori; from the principles of the Parihaka community to the anti-conscription campaigns led by Princess Te Puea Hērangi during World War I.
Taranaki and Tainui Māori remain committed to peace on our lands and await the prophecy of Te Ua against a backdrop of environmental exploitation and despoliation which now threaten the livelihoods of all. (Anna-Marie White)
(Extracted from Tai Moana Tai Tangata's exhibition catalogue; also read essays about the event)

Join the virtual tour

Get the catalogue


2020
Single channel digital animation synthesised from offshore aerial drone footage; 4k enhanced projection
Animation: Ken Gorrie, Sarah Dolby and Mark McQuillan, Animation Research Ltd.
Soundtrack: Daniel Campbell-Macdonald
Drone footage: John from Skylens and Ed Aish from Mad Media
Special thanks to lan Taylor of Animation Research
/

(Tai Moana Tai Tangata)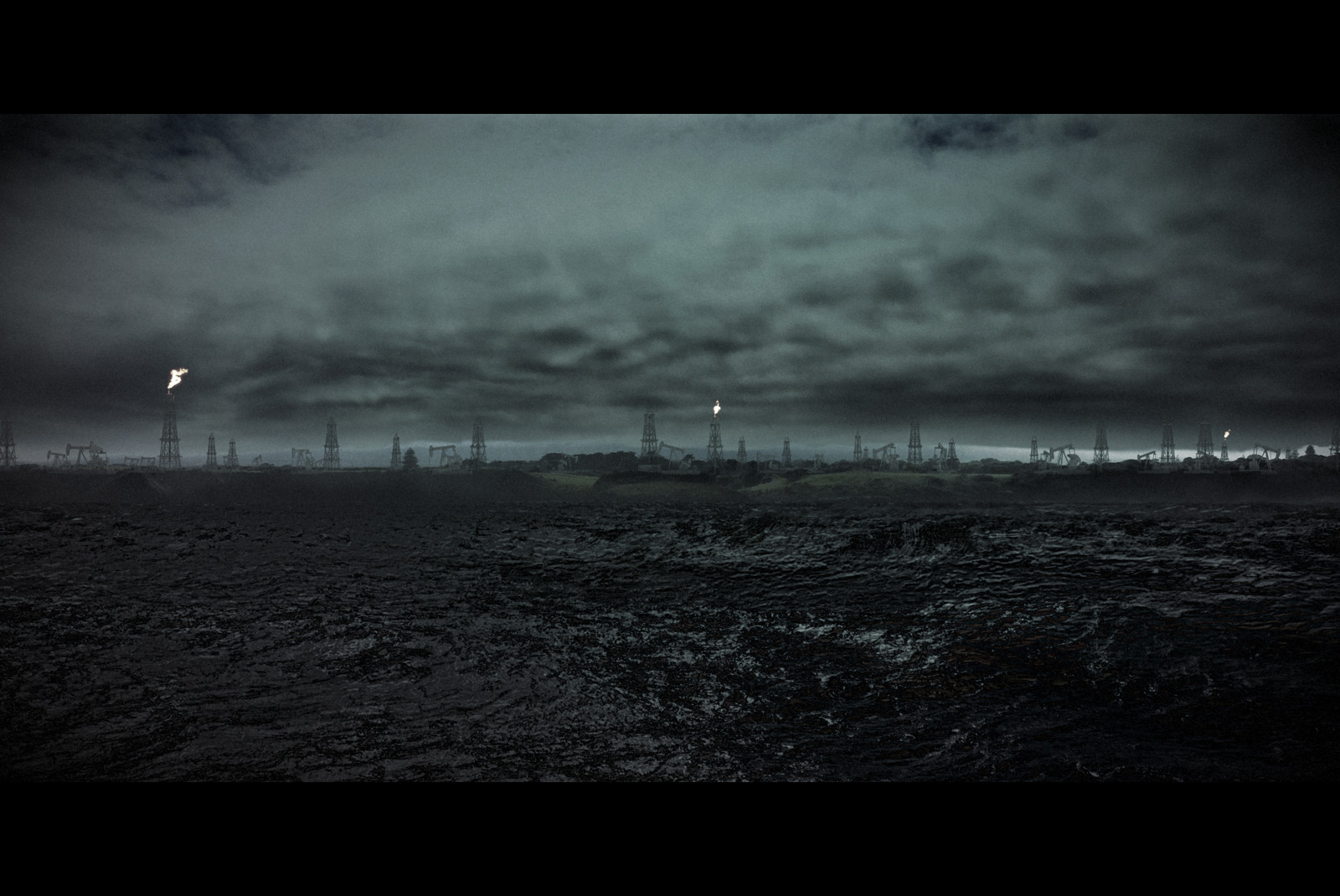 details
Te Namu
2020, single channel digital animation synthesised from offshore aerial drone footage; 4k enhanced projection, 4mins 30sec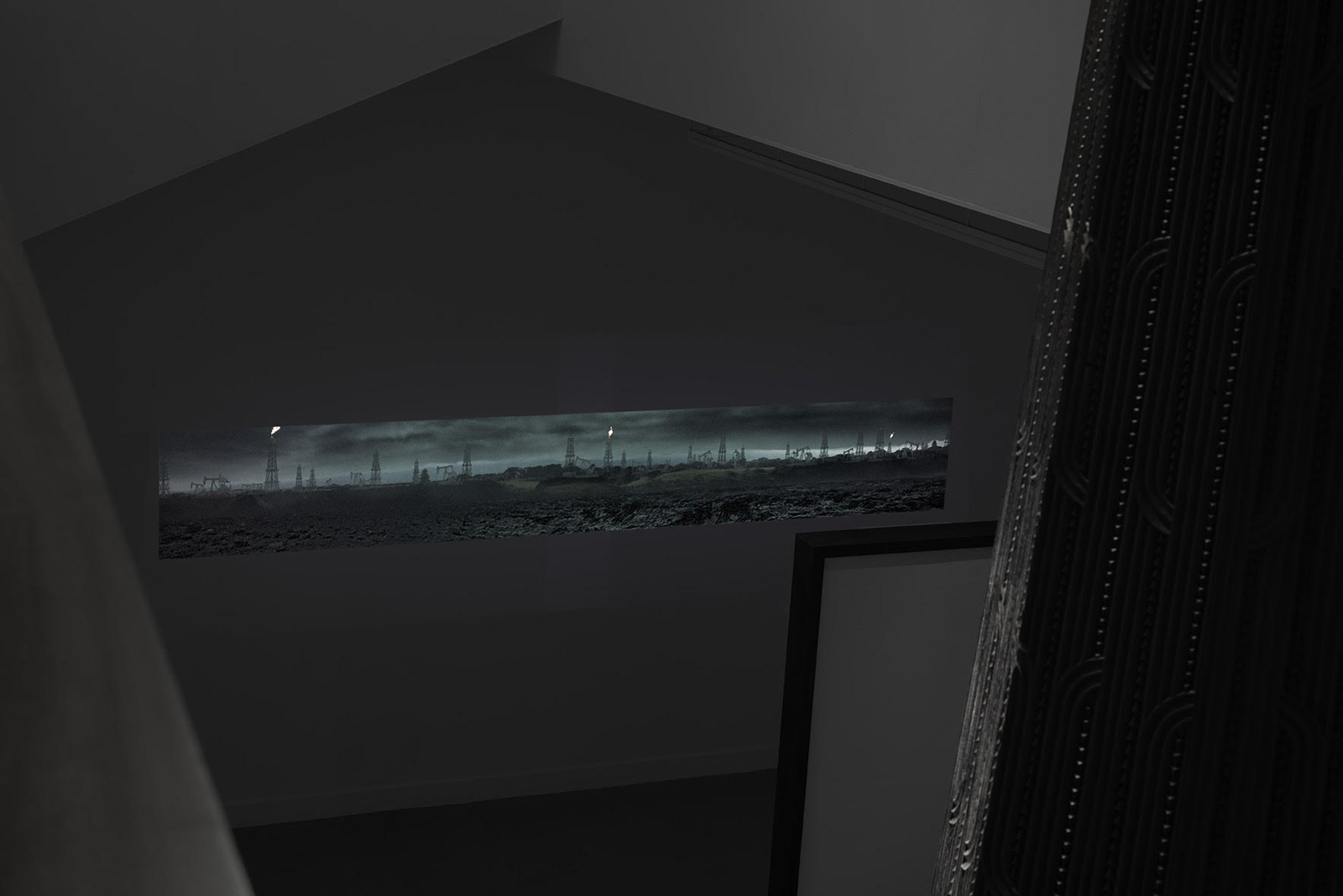 details
Tai Moana Tai Tangata exhibition
2020–2021, Govett-Brewster Art Gallery, New Plymouth, New Zealand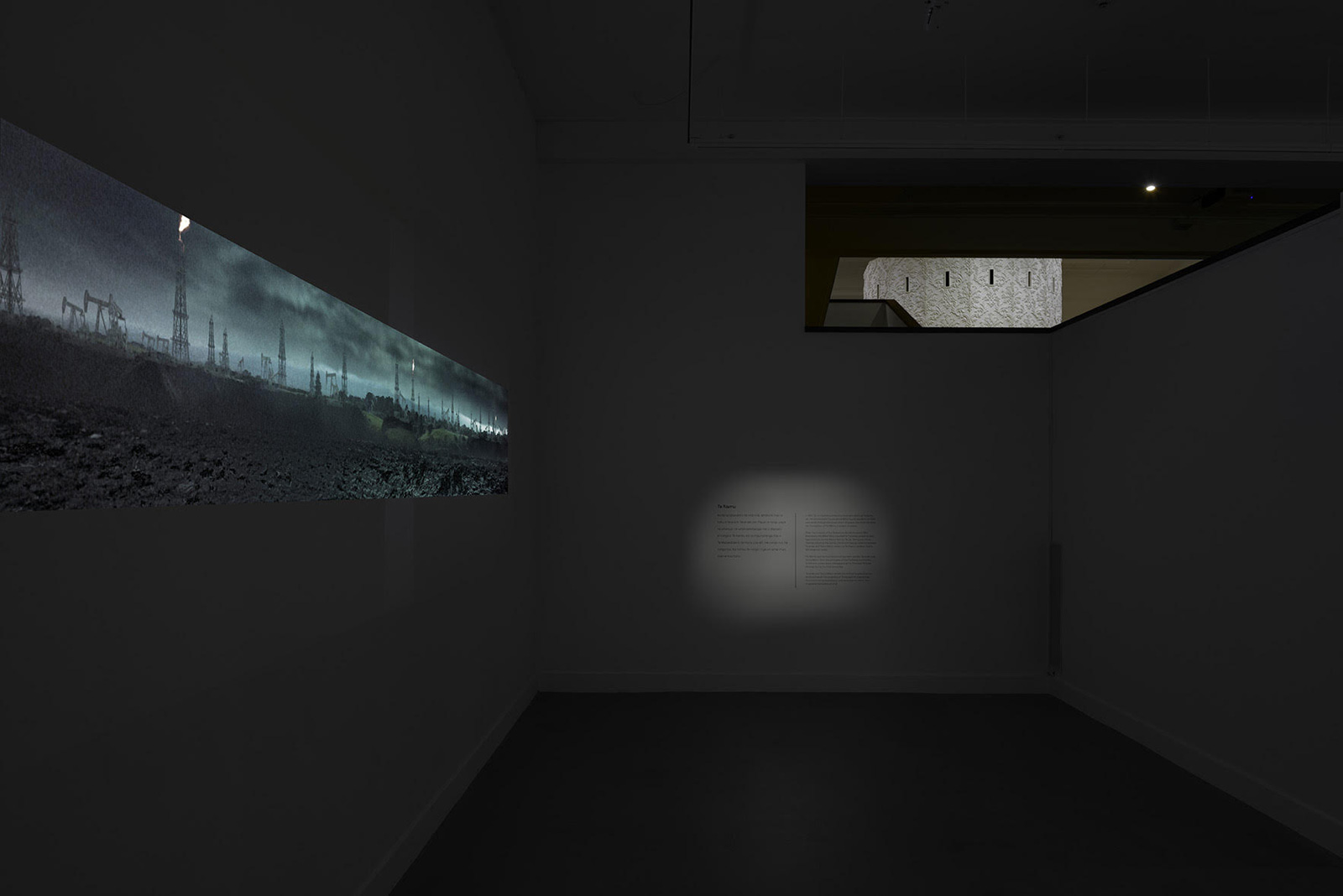 details
Tai Moana Tai Tangata exhibition
2020–2021, Govett-Brewster Art Gallery, New Plymouth, New Zealand