Te Matariki
He mana, he tika, he aroha, he mōhio, he kaha, he pai, he oranga
Te Matariki is star-shaped with seven points. It is based on Matariki (the Pleiades Group), the star cluster significant to Māori which appears on the flag of Te Atairangikaahu. Matariki is venerated by Māori, its arrival in June marks the start of the new year. The seven points symbolize the seven stars in the group and also seven attributes, he mana, he tika, he aroha, he mōhio, he kaha, he pai, and he oranga.
The shape also resembles a young plant as a symbol for growing and striving for knowledge.
This theme is emphasised by the steps (poutama), symbolic of Tāwhaki's journey to attain knowledge.
1994
Laminated pine
2500 x 4000 x 4000 mm
Waikato Law School, Hamilton, New Zealand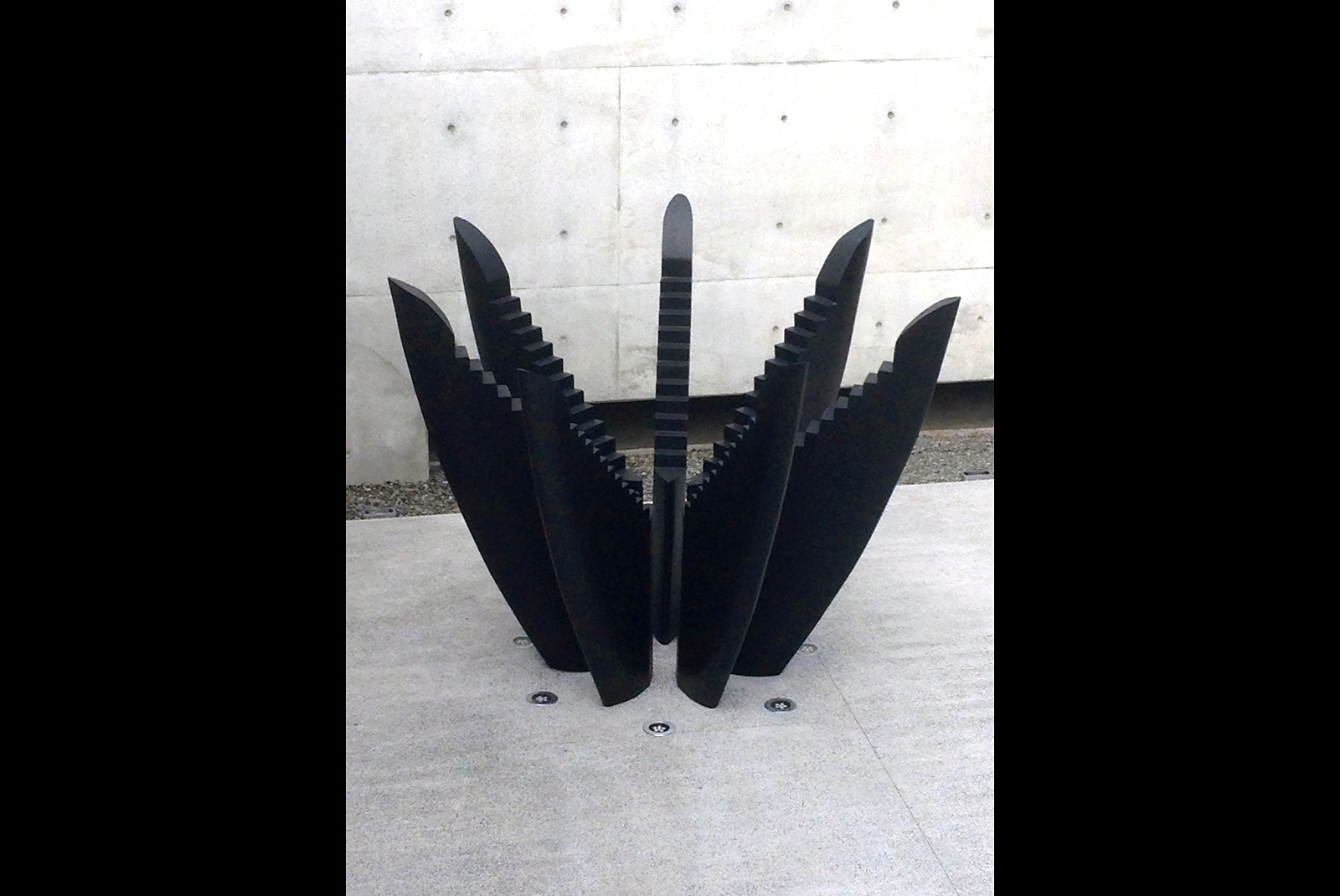 details
Te Matariki
1994, Laminated pine, 2500 x 4000 x 4000 mm