Ark of Forbearance
With Ark of Forbearance, Brett Graham asks questions about why we believe what we believe, and what we do in response to those beliefs.
While Graham's new installation reminds us of apocalyptic floods and the Biblical story of Noah's Ark, this is an ark for today. How do we navigate the world of rising sea levels, climate crisis, pandemic, war, terrorist attacks, challenges to the rights of women, and more, amidst strongly polarised perspectives and an increasing sense of the subjectivity of fact or truth?
There are also local references to the passive resistance of the people of Parihaka in the 19th century and the oratory of their great leader Te Whiti, from which the exhibition takes its title. On the eve of the invasion Te Whiti told his people: "Forbearance is the sole ark of your safety. As Noah built the ark to carry his people safely through the flood, so let fortitude be the ark to save you."
In referencing both the Bible and Te Whiti, who is regarded as one of the world's great pacifist leaders alongside, and preceding, Mahatma Gandhi, Martin Luther-King and Nelson Mandela, Graham looks to the past to speak to the present.
The ark is accompanied by two new hand-carved spherical timber shields:
Manawanui (the red work) is the Māori word for forbearance which implies tolerance, patience, restraint. It was Te Whiti's response to Government intervention at Parihaka.
Aceldama (the gold work) references Te Whiti's use of the biblical name of the field acquired by the Pharisees with the bribe Judas took for betraying Jesus. Te Whiti predicted that Māoridom also would be beset by those who would accept 'bribes' to betray their people.
Graham appears to suggest forbearance as a strategy for addressing differences and aceldama as a reminder that differences in human values and beliefs have always existed.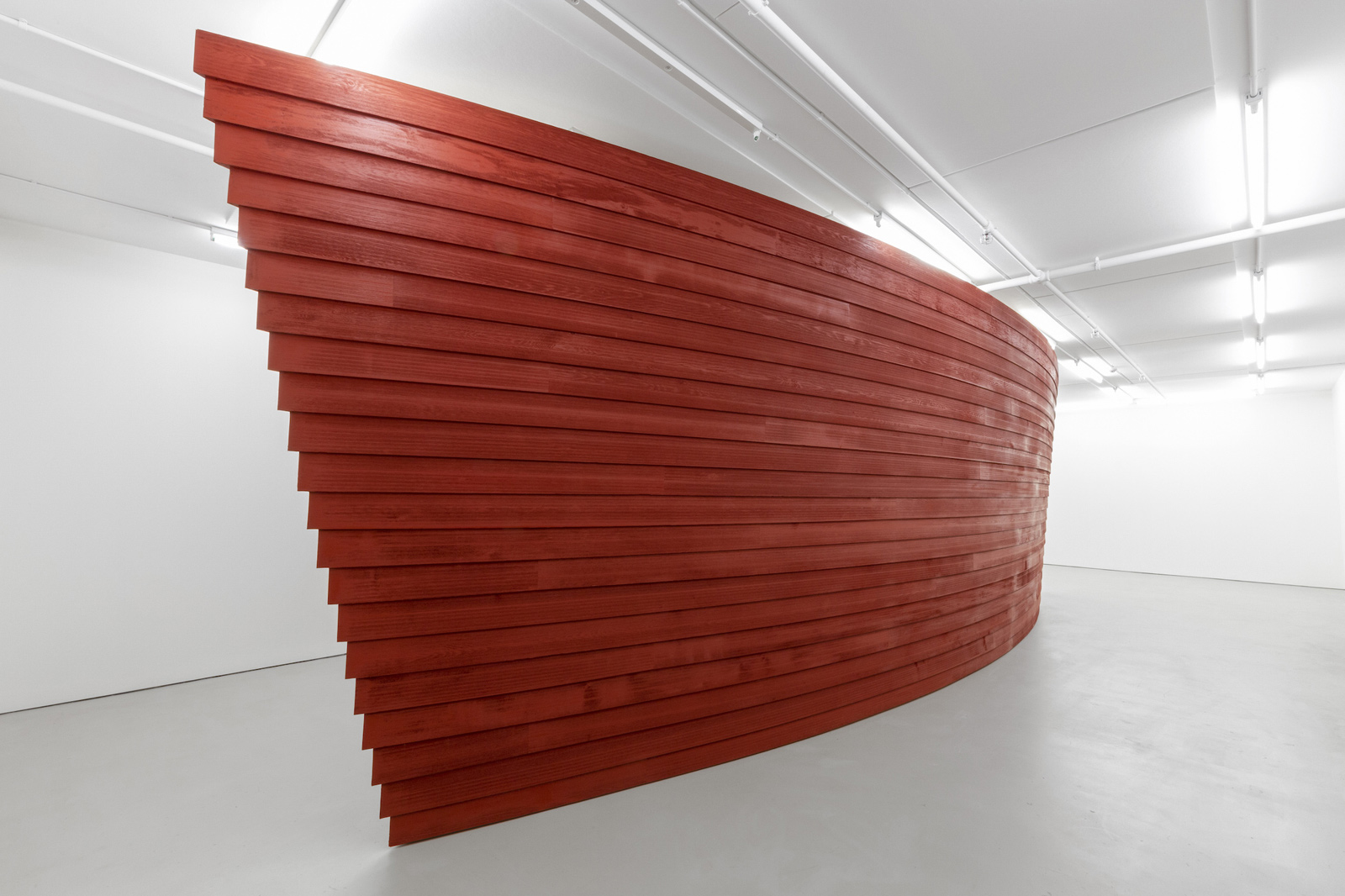 details
Ark of Forbearance
2022, painted cedar, 10.4 x 1.95 x 2.91 m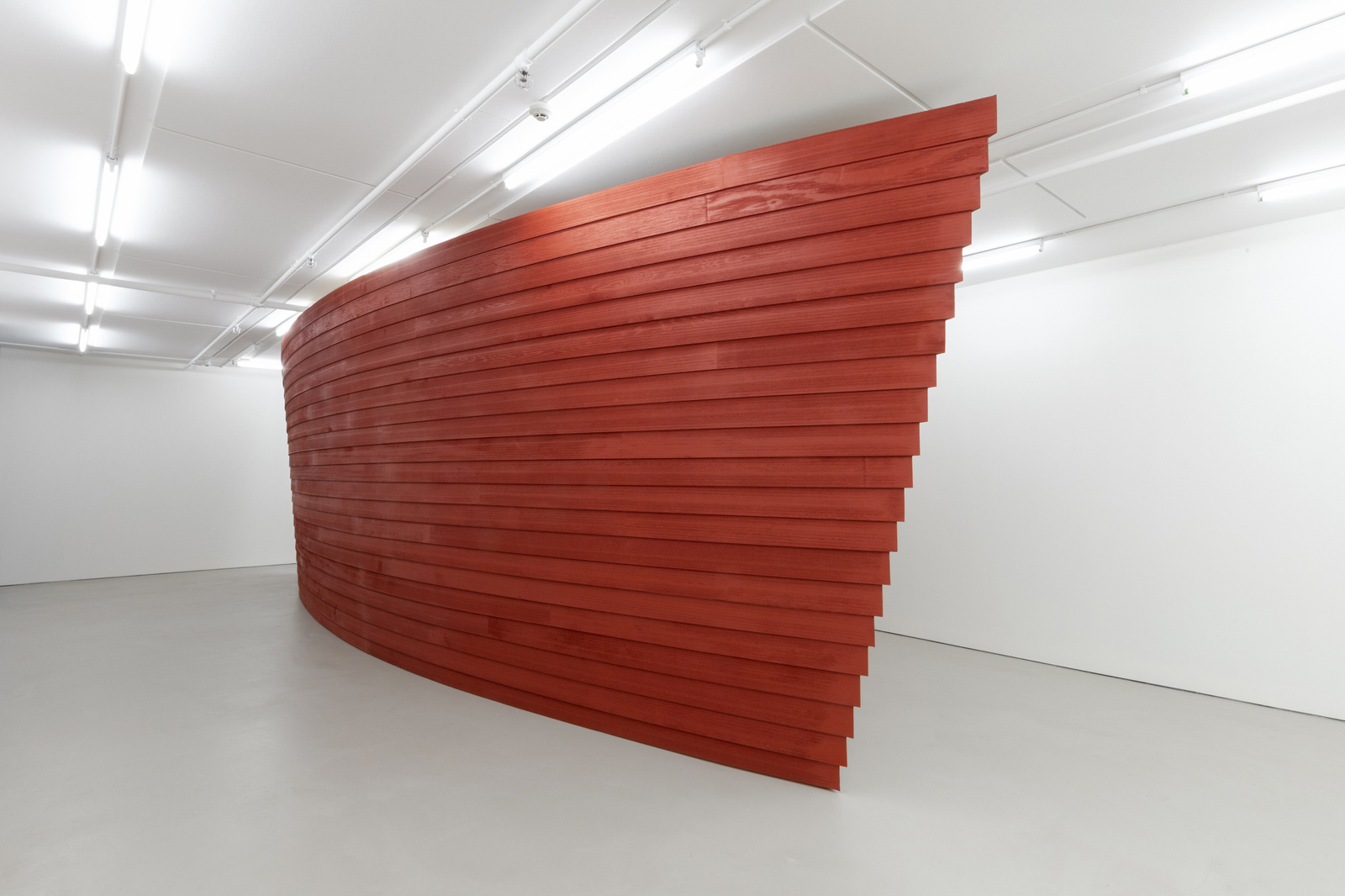 details
Ark of Forbearance
2022, painted cedar, 10.4 x 1.95 x 2.91 m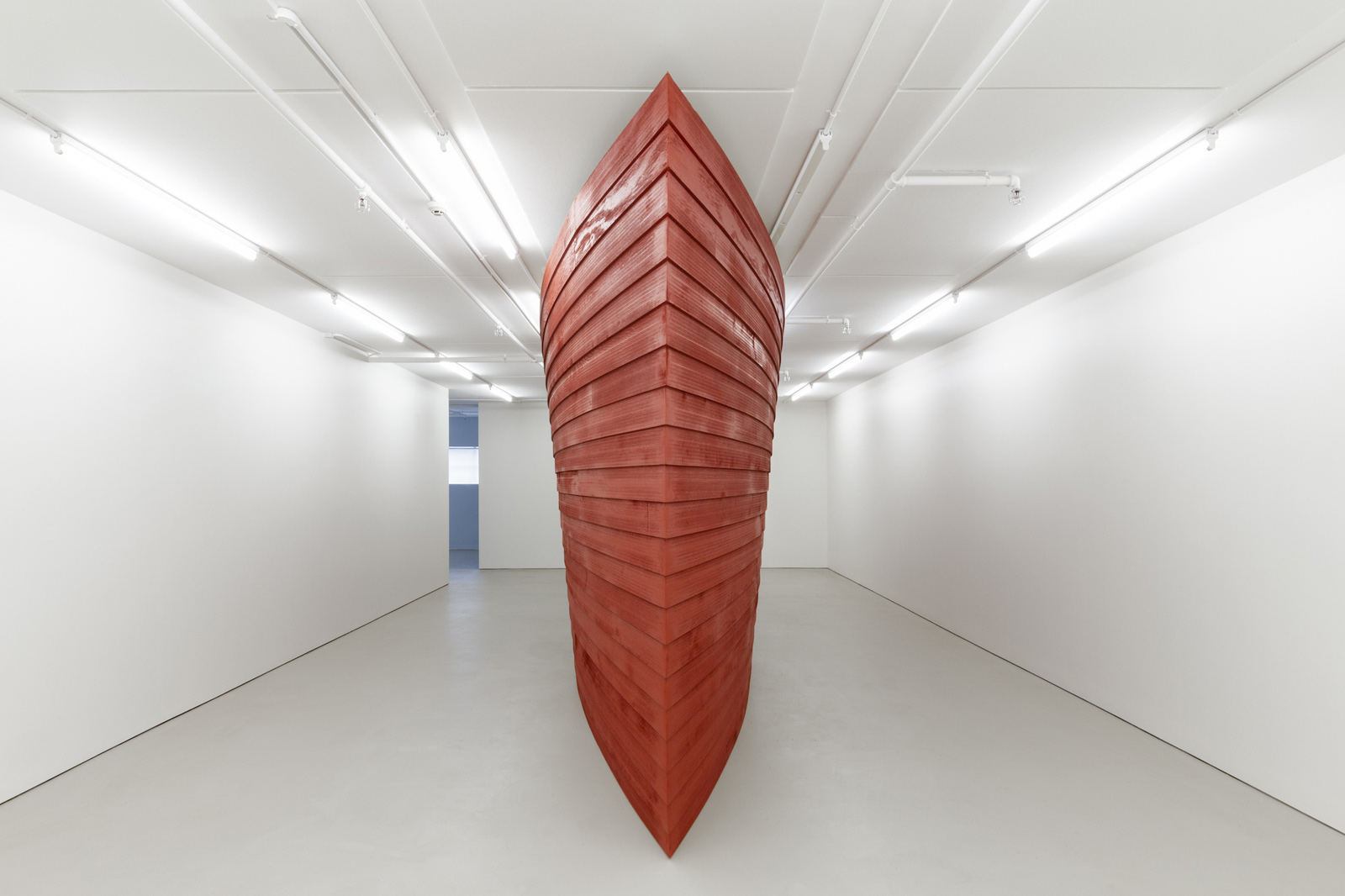 details
Ark of Forbearance
2022, painted cedar, 10.4 x 1.95 x 2.91 m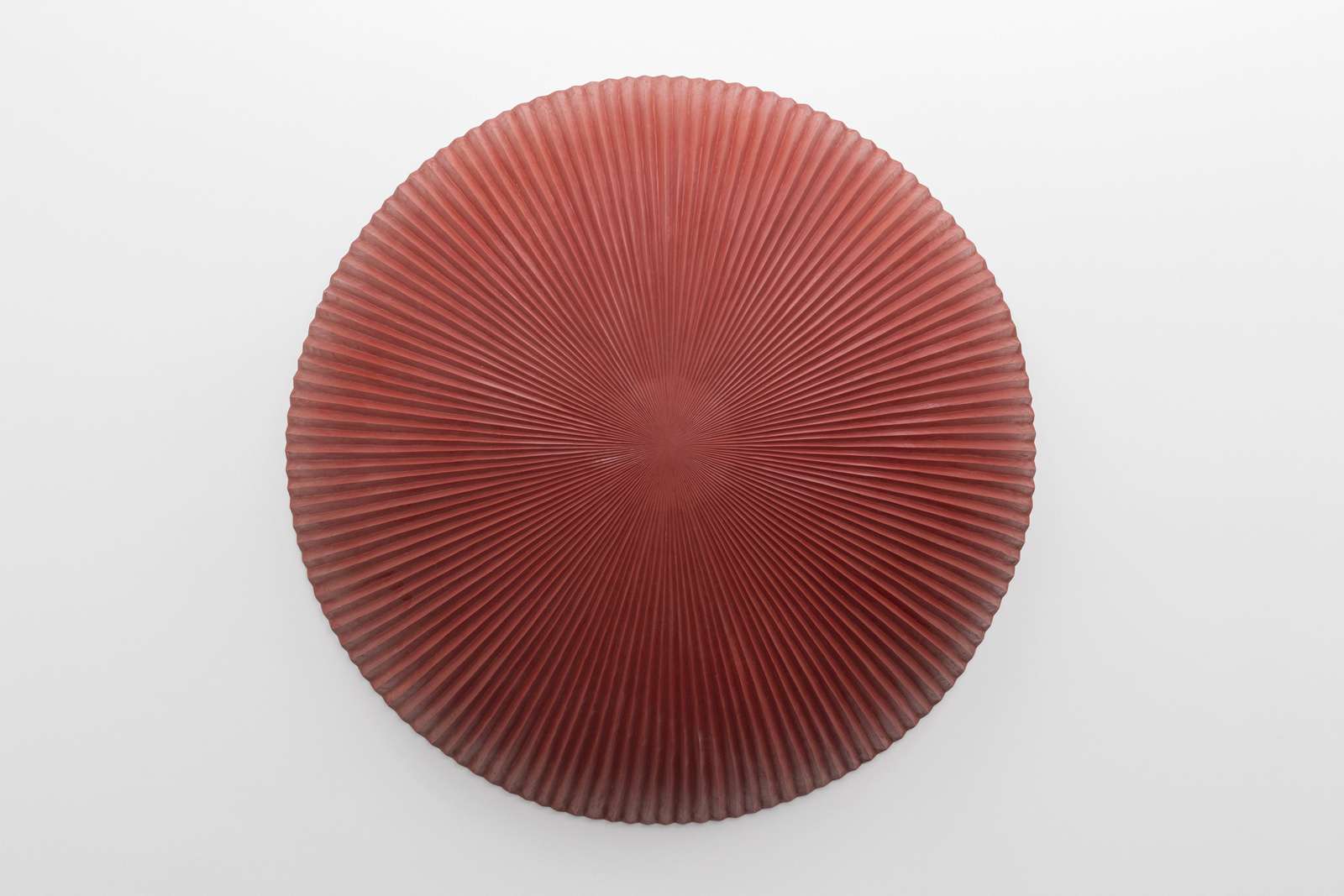 details
Manawanui
2022, hand carved American ash, lacquer, wax, 1345 diameter x 370 mm depth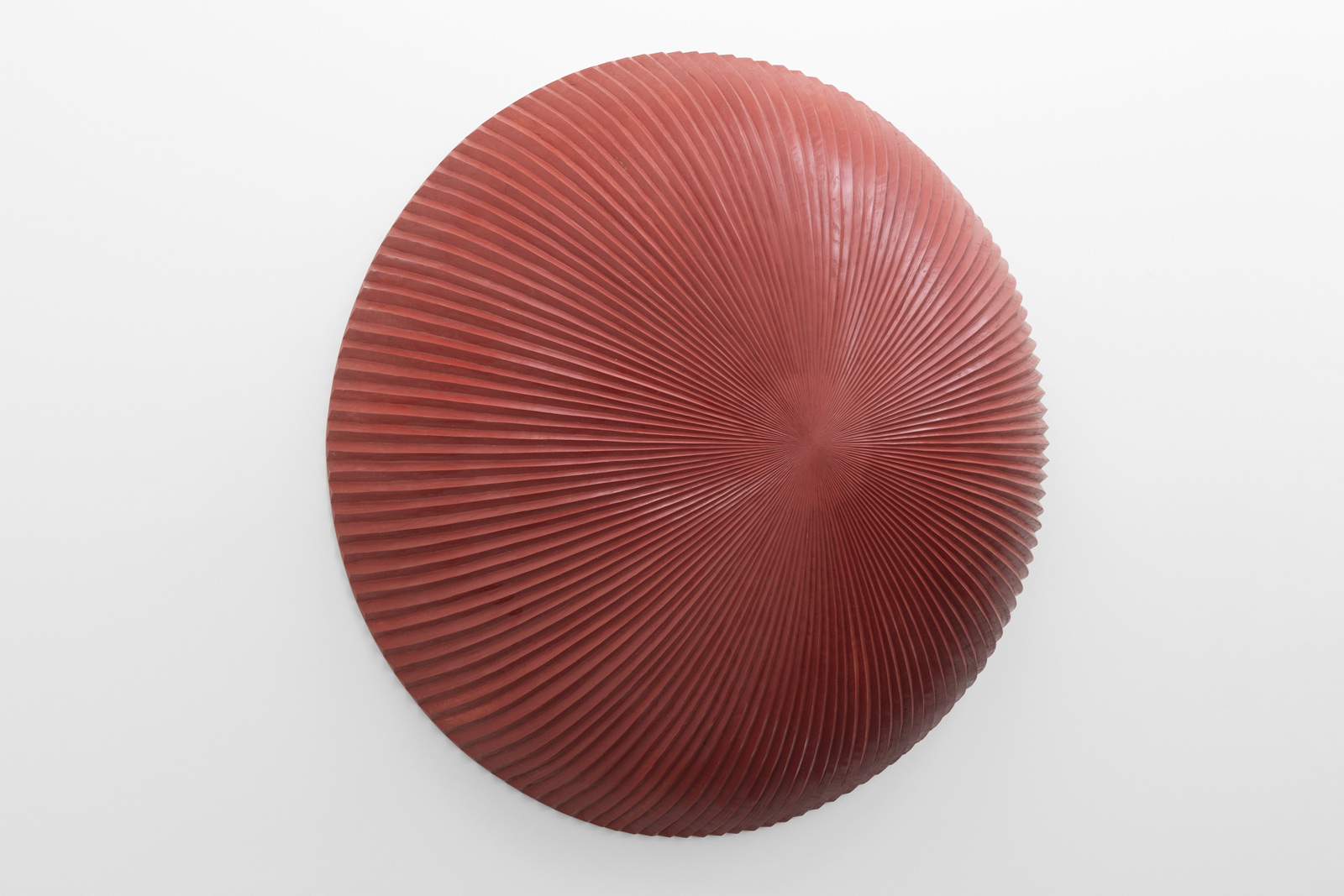 details
Manawanui (side view 1)
2022, hand carved American ash, lacquer, wax, 1345 diameter x 370 mm depth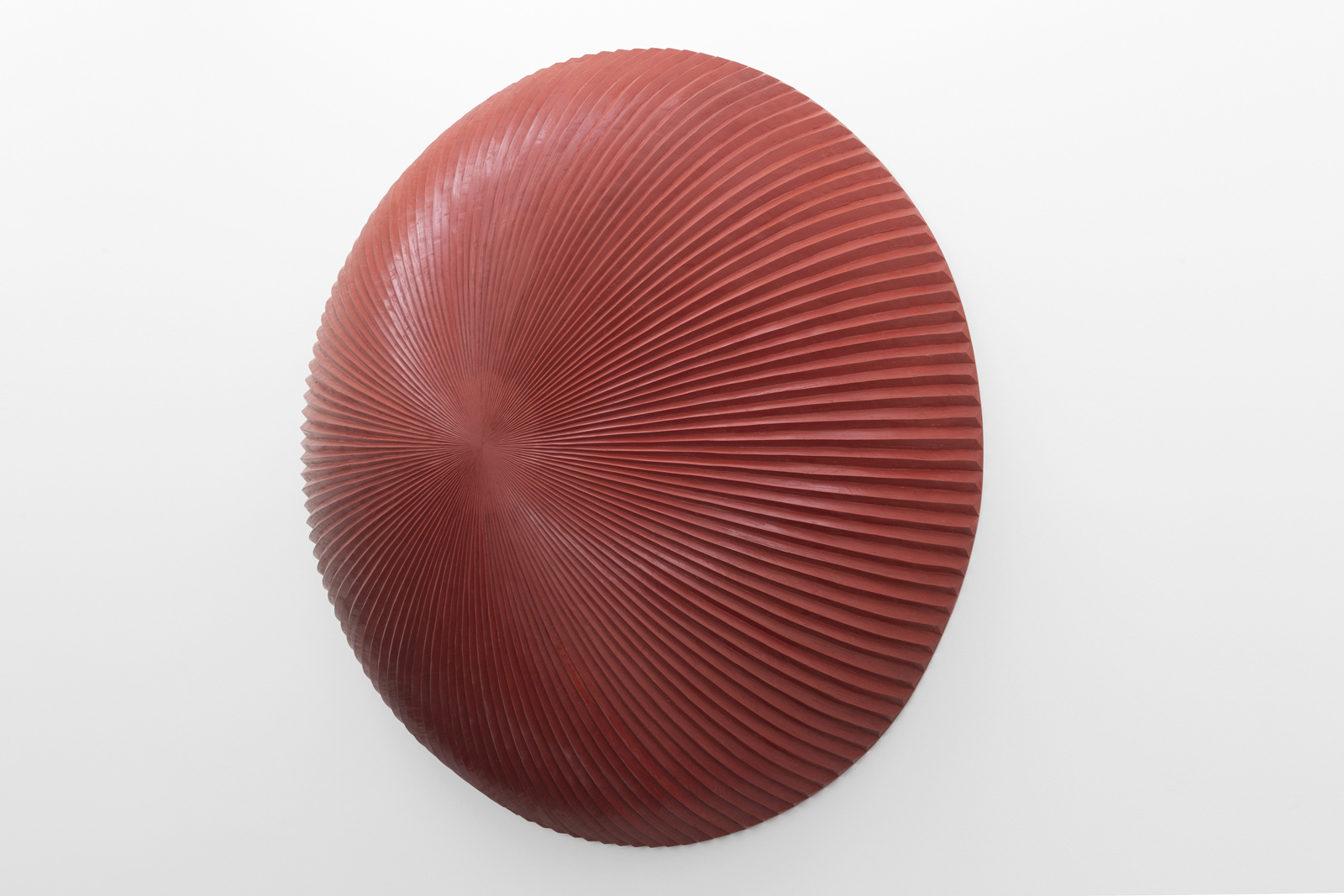 details
Manawanui (side view 2)
2022, hand carved American ash, lacquer, wax, 1345 diameter x 370 mm depth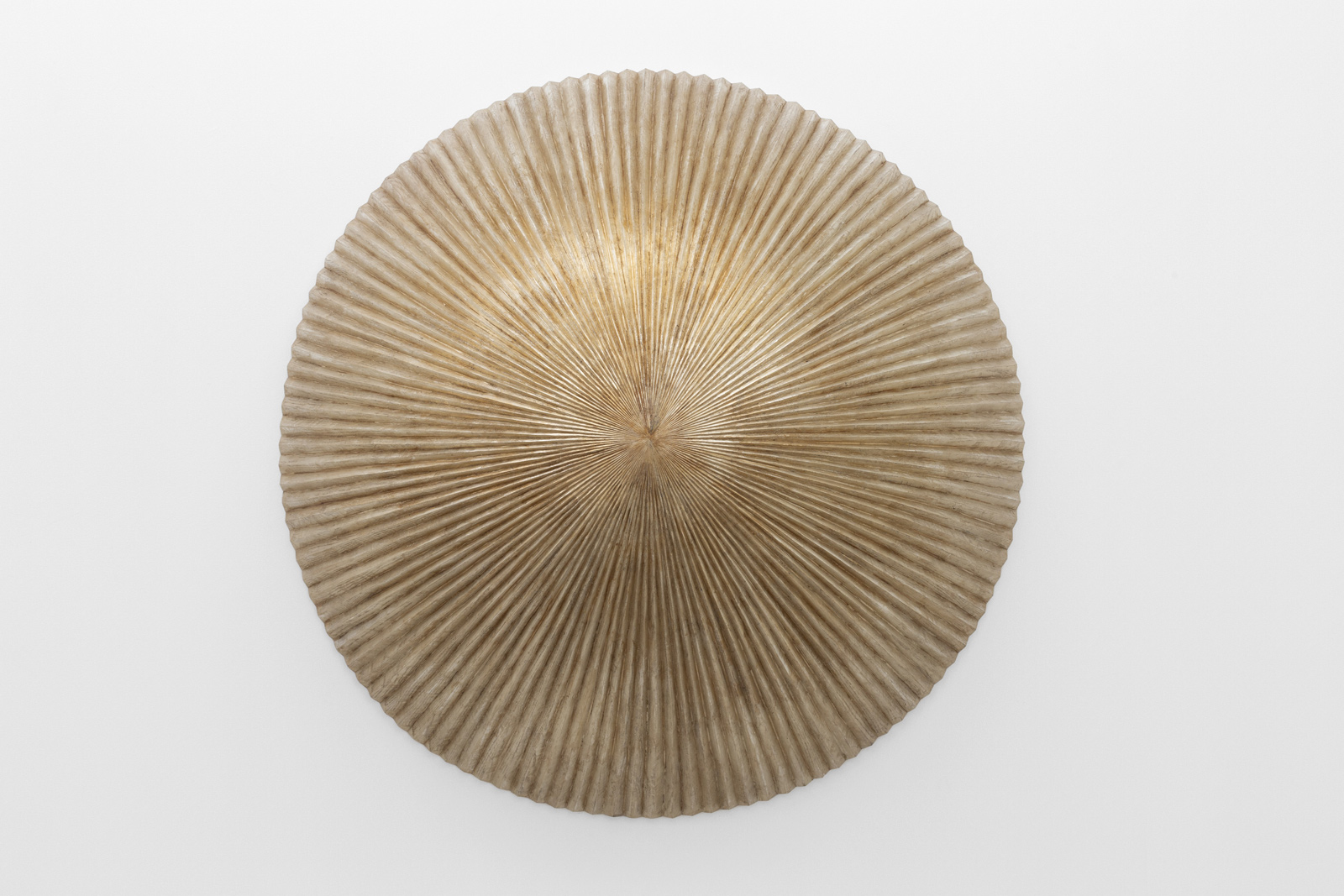 details
Aceldama
2022, hand carved American ash, gilded gold leaf, 1085 mm diameter x 480 mm depth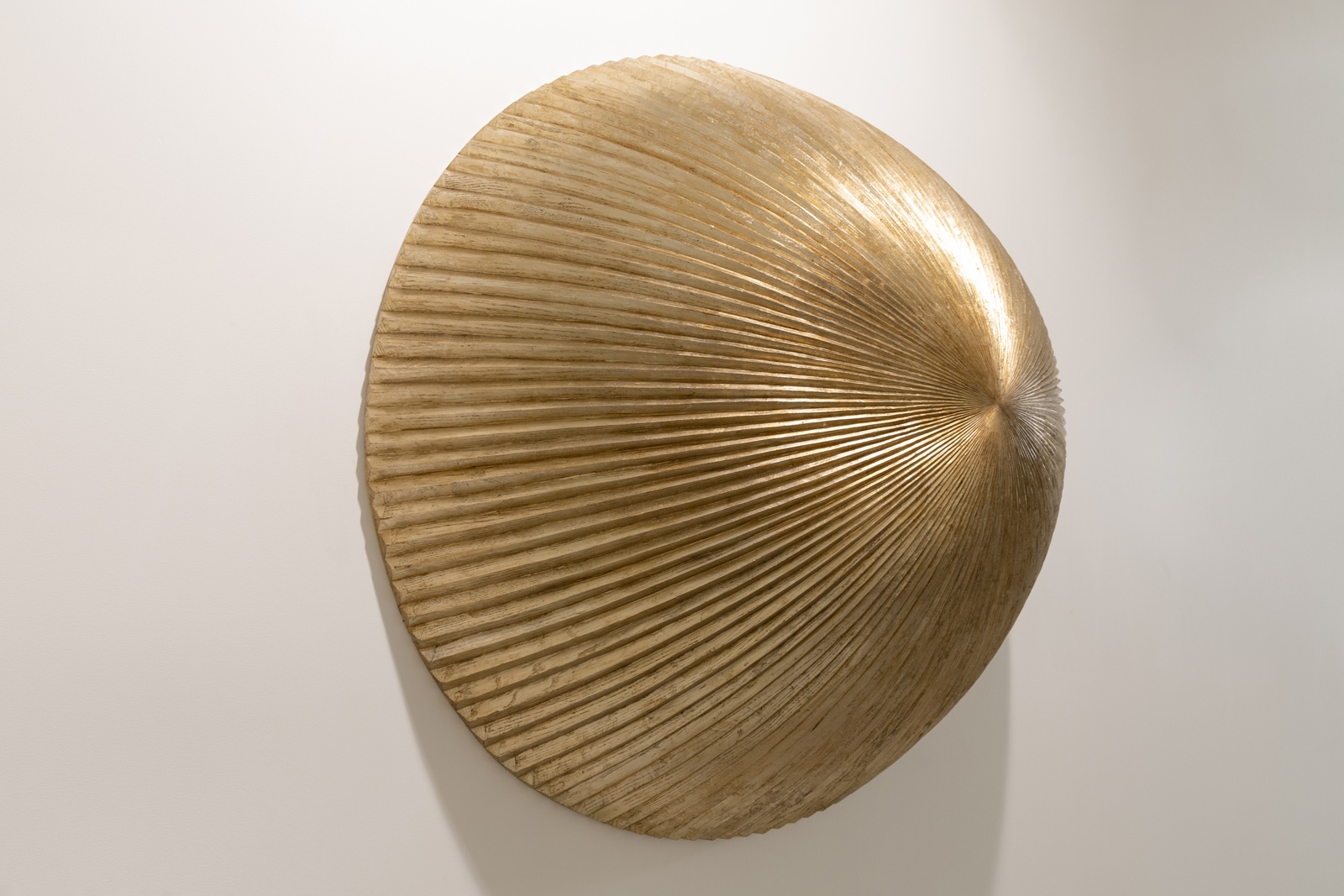 details
Aceldama (side view 1)
2022, hand carved American ash, gilded gold leaf, 1085 mm diameter x 480 mm depth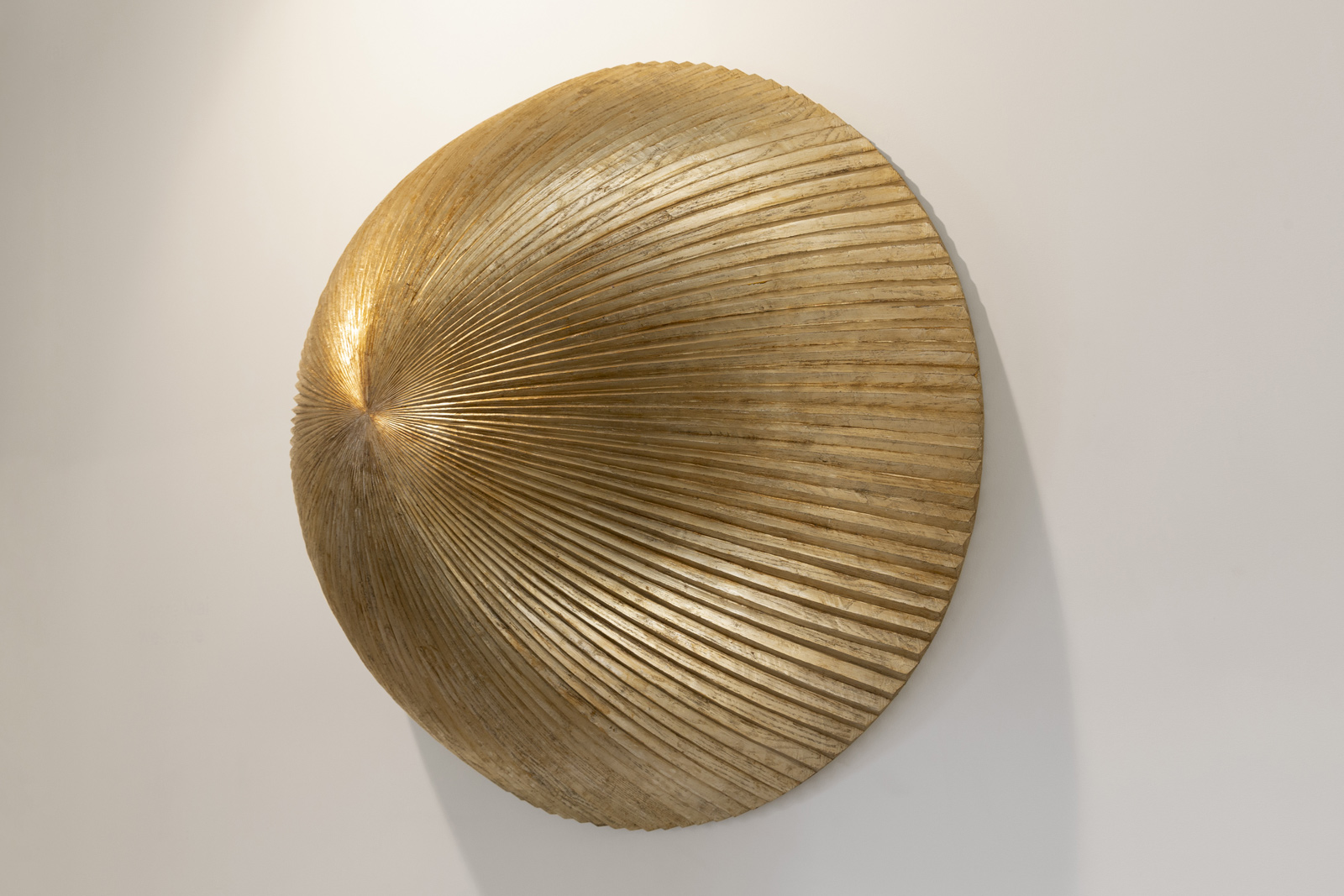 details
Aceldama (side view 2)
2022, hand carved American ash, gilded gold leaf, 1085 mm diameter x 480 mm depth